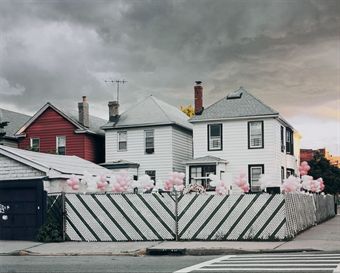 The results of Christie's various owner Photographs sale last week fell right in the heart of the estimate range, bringing in proceeds just over $5.5 million. Even though three out of the top six lots failed to find buyers, a large number of positive surprises across the auction helped generate momentum. The overall Buy-In rate came in just under 25%.
The summary statistics are below (all results include the buyer's premium):
Total Lots: 349
Pre Sale Low Total Estimate: $4565500
Pre Sale High Total Estimate: $6795500
Total Lots Sold: 263
Total Lots Bought In: 86
Buy In %: 24.64%
Total Sale Proceeds: $5571538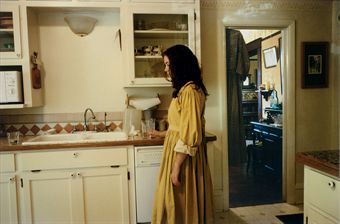 Here is the breakdown (using the Low, Mid, and High definitions from the preview post,
here
):
Low Total Lots: 189
Low Sold: 142
Low Bought In: 47
Buy In %: 24.87%
Total Low Estimate: $1193500
Total Low Sold: $1026938
Mid Total Lots: 137
Mid Sold: 104
Mid Bought In: 33
Buy In %: 24.09%
Total Mid Estimate: $3302000
Total Mid Sold: $2821100
High Total Lots: 23
High Sold: 17
High Bought In: 6
Buy In %: 26.09%
Total High Estimate: $2300000
Total High Sold: $1723500
The top lot by High estimate was lot 32, Diane Arbus, Identical Twins, Roselle, New Jersey, 1967, at $250000-350000; it did not sell. The top outcome of the sale was lot 12, Ansel Adams, Grand Tetons and the Snake River, Grand Teton National Park, Wyoming, 1942/1960s, at $338500.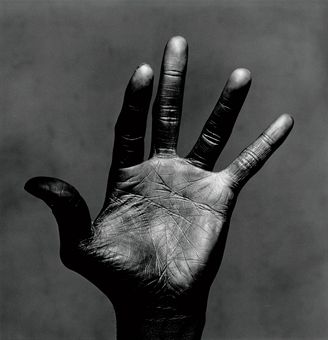 83.27% of the lots that sold had proceeds in or above the estimate range. There were a total of twenty surprises in this sale (defined as having proceeds of at least double the high estimate):
Lot 16, Irving Penn, Lorry Washers, London, 1950, 1967, at $128500
Lot 17, Irving Penn, Child of Florence, 1948, at $74500
Lot 35, Man Ray, Madame Xupery, 1935, at $62500
Lot 45, Irving Penn, The Palm of Miles Davis (New York), 1986/1992, at $146500 (image at right, bottom, via Christie's)
Lot 65, William Eggleston, Untitled, 1971/1996, at $74500
Lot 78, Joel Sternfeld, Fiesta de Quince, 94th Street and Jackson Mill Road, East Elmhurst, Queens, August, 2004/2005, at $23750 (image at right, top, via Christie's)
Lot 100, Lise Sarfati, Suzannah #23, Hillsboro, OR, 2003, at $13750 (image at right, middle, via Christie's)
Lot 117, Wim Wenders, Lounge Painting, Gila Bend, Arizona; and Sundries, Las Vegas, New Mexico, 1983-1989, at $7500
Lot 129, Alec Soth, Fairway Motor Inn, 2005/2006, at $10000
Lot 140, Todd Hido, Untitled #2690, 2000, at $23750
Lot 142, Robert Adams, Berthoud, Colorado, 1976/1989, at $68500
Lot 146, Stephen Shore, 5th Street & Broadway, Eureka, CA, September 2, 1974/2003, at $7500
Lot 174, Robert Frank, Billie Holiday, St. Nicholas Arena, NYC, 1954/1960s, at $30000
Lot 176, Henri Cartier-Bresson, Malcolm X, 1961/1968, at $22500
Lot 213, Irving Penn, Rag and Bones, London, 1950/1976, at $104500
Lot 274, William Eggleston, En route to New Orleans, 1971-1974, at $50000
Lot 309, Berenice Abbott, El at Columbus Avenue and Broadway, Lincoln Square, NY, 1929, at $30000
Lot 325, Levy and Cohen, Views of Richmond, 1865, at $21250
Lot 326, John Moran, Portico, Construction of the Bank of Pennsylvania, 1867, at $32500
Lot 345, Minor White, Two Barns, Dansville, New York, 1955/Later, at $7500
Complete lot by lot results can be found
here
.
20 Rockefeller Plaza
New York, NY 10020