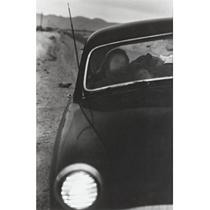 Sotheby's began the main event Fall Photography auctions last week with a generally solid outing. The results were right within expectations, with an overall Buy-In rate just over 25% (a little higher than normal) and Total Sale Proceeds that fell at the lower end of the estimate range. The outcome was roughly equivalent to that of Sotheby's various owner offering last April.
The summary statistics are below (all results include the buyer's premium):
Total Lots: 265
Pre Sale Low Total Estimate: $4364500
Pre Sale High Total Estimate: $6512500
Total Lots Sold: 198
Total Lots Bought In: 67
Buy In %: 25.28%
Total Sale Proceeds: $4970754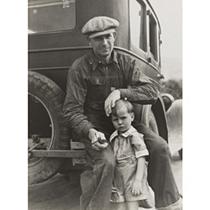 Here is the breakdown (using the Low, Mid, and High definitions from the preview post,
here
):
Low Total Lots: 113
Low Sold: 86
Low Bought In: 27
Buy In %: 23.89%
Total Low Estimate: $911500
Total Low Sold: $636191
Mid Total Lots: 128
Mid Sold: 92
Mid Bought In: 36
Buy In %: 28.13%
Total Mid Estimate: $3066000
Total Mid Sold: $2194063
High Total Lots: 23
High Sold: 19
High Bought In: 4
Buy In %: 17.39%
Total High Estimate: $2535000
Total High Sold: $2140500
The top photography lot by High estimate was lot 29, Rufus Anson,
Two Actors from the melodrama 'Robert Macaire'
, 1850s, at $250000-350000; it did not sell. The top outcome of the sale was lot 182, Robert Frank,
US90, En Route to Del Rio, Texas
, 1955/c1970, at $266500, against an estimate of $80000-120000. (Image at right, top, via
Sotheby's
.)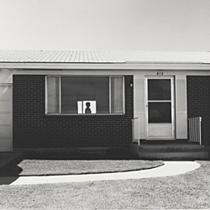 78.28% of the lots that sold had proceeds in or above the estimate range. There were a total of nine surprises in this sale (defined as having proceeds of at least double the high estimate):
Lot 95, Dorothea Lange, Drought Refugee from Polk Missouri, Awaiting the Opening of Orange Picking Season at Porterville, California, 1936, at $104500 (image at right, middle, via Sotheby's)
Lot 110, Ruth Orkin, American Girl in Italy, 1951/1985, at $53125
Lot 140, Man Ray, Still Life Composition With Chess Set, Plaster Casts, and 'A L'Heure De L'Observatoire – Les Amoureaux', 1935-36, at $170500
Lot 156, Jaromir Funke, Composition, c1925, at $74500
Lot 161, Andre Kertesz, Andre Kertesz portfolio, 1925-39/1981, at $116500
Lot 182, Robert Frank, US90, En Route to Del Rio, Texas, 1955/c1970, at $266500
Lot 187, Irving Penn, Chimney Sweep (B), London, 1976, at $68500
Lot 218, Helmut Newton, Vivian F. Hotel Volney (American Vogue) New York, 1972, at $16250
Lot 261, Robert Adams,
Colorado Springs,
1969, at $86500 (image at right, bottom, via
Sotheby's
)
Complete lot by lot results can be found here.
1334 York Avenue
New York, NY 10021