With help from a major positive surprise from David Wojnarowicz, the Photographs sale last week at Bonhams in New York found its way to a workmanlike result. Against an overall Buy-In rate just over 35%, the mid range lots fared just well enough to bring the Total Sale Proceeds over the line to catch the low end of the aggregate pre-sale estimate.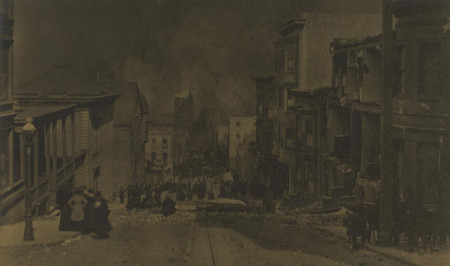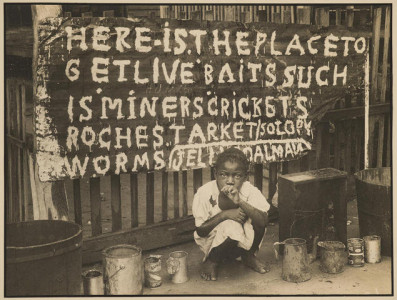 The summary statistics are below (all results include the buyer's premium):
Summary Statistics
Total Lots
137
Aggregate Pre Sale Low Estimate
$788000
Aggregate Pre Sale High Estimate
$1141000
Total Lots Sold
89
Total Lots Bought In
48
Buy In %
35.04%
Total Sale Proceeds
$789500
Here is the breakdown (using the Low, Mid, and High definitions from the preview post):
Detailed Breakdown
Low Total Lots
115
Total Low Lots Sold
70
Total Low Lots Bought In
35
Low Buy In %
30.43%
Aggregate High Estimate of Low Lots
$740000
Total Proceeds from Low Lots
$421375
Mid Total Lots
22
Total Mid Lots Sold
19
Total Mid Lots Bought In
3
Mid Buy In %
13.64%
Aggregate High Estimate of Mid Lots
$401000
Total Proceeds from Mid Lots
$368125
Total High Lots
0
Total High Lots Sold
NA
Total High Lots Bought In
NA
High Buy In %
NA
Aggregate High Estimate of High Lots
$0
Total Proceeds from High Lots
$0
The top lot by High estimate was lot 3, Ansel Adams, Moonrise, Hernandez, New Mexico, 1948/1972, estimated at $25000-35000; it sold for $35000. The top outcome of the sale was lot 118, David Wojnarowicz, Untitled (Buffaloes), 1988-1989, estimated at $20000-30000, sold at $125000 (image featured in preview post).
73.03% of the lots that sold had proceeds in or above the estimate range and there were a total of 3 positive surprises in the sale (defined as having proceeds of at least double the high estimate):
Lot 16, Arnold Genthe, After the San Francisco Earthquake, 1906/1920s, estimated at $3000-5000, sold at $16250 (image above, left, via Bonhams)
Lot 24, Margaret Bourke-White, Child in Augusta, Georgia, 1936, estimated at $5000-7000, sold at 18750 (image above, right, via Bonhams)
Lot 118, David Wojnarowicz, Untitled (Buffaloes), 1988-1989, estimated at $20000-30000, sold at $125000
Complete lot by lot results can be found here.