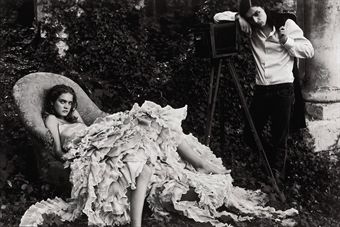 The results of Christie's King Street sale of Photographs last week in London were generally fair to middling. The Total Sale Proceeds came in within the estimate range, although nearer the bottom than the top, and the Buy-In rate hovered in the low thirties. Half of the Penn lots on offer failed to find buyers, a somewhat negative surprise in the otherwise frothy market for his work.
The summary statistics are below (all results include the buyer's premium):
Total Lots: 159
Pre Sale Low Total Estimate: £781600
Pre Sale High Total Estimate: £1141800
Total Lots Sold: 108
Total Lots Bought In: 51
Buy In %: 32.08%
Total Sale Proceeds: £818250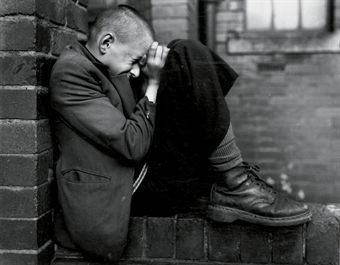 Here is the breakdown (using the Low, Mid, and High definitions from the preview post,
here
):
Low Total Lots: 105
Low Sold: 73
Low Bought In: 32
Buy In %: 30.48%
Total Low Estimate: £320800
Total Low Sold: £236100
Mid Total Lots: 47
Mid Sold: 31
Mid Bought In: 16
Buy In %: 34.04%
Total Mid Estimate: £506000
Total Mid Sold: £388750
High Total Lots: 7
High Sold: 4
High Bought In: 3
Buy In %: 42.86%
Total High Estimate: £315000
Total High Sold: £193400
The top lot by High estimate was lot 51, Irving Penn, Picasso (B), Cannes, 1957/Later, at £60000-80000; it was also the top outcome of the sale at £58850.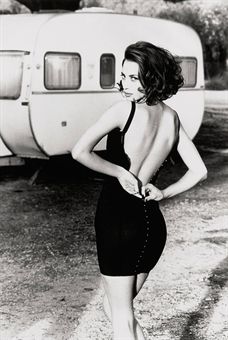 83.339% of the lots that sold had proceeds in or above their estimate. There were a total of eight surprises in these sales (defined as having proceeds of at least double the high estimate):
Lot 3, Chris Killip, Youth on wall, Tyneside, 1976, at £2750 (image at right, middle, via Christie's)
Lot 10, Cecil Beaton, Cherry blossom, early 1950s, at £3250
Lot 34, Sam Haskins, Sunday, early 1960s, at 2500
Lot 40, Peter Beard, Lolindo Lion Charge, 1964, at £23750
Lot 64, Jacques-Henri Lartigue, Grand Prix d'ACF, 1912/Later, at £11250
Lot 95, Ellen Von Unwerth, Christy Turlington, New York, 1996, at £10000 (image at right, bottom, via Christie's)
Lot 114, Annie Leibovitz, Alice in Wonderland, Olivier Theyskens and Natalia Vodianova, Paris, 2003, at £8125 (image at right, top, via Christie's)
Lot 151, Shirin Neshat, I am its Secret, 1993, at £10000
Complete lot by lot results can be found
here
.
8 King Street, St. James's
London SW1Y 6QT