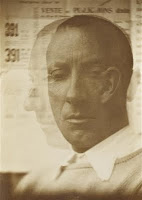 The results of the recent Photographs sale at Phillips in London generally met expectations. The overall Buy-In rate was over 30%, but a large number of positive surprises and decent performance by the top lots helped push the Total Sale Proceeds right into the middle of the estimate range.
The summary statistics are below (all results include the buyer's premium):
Total Lots: 188
Pre Sale Low Total Estimate: £1177100
Pre Sale High Total Estimate: £1627600
Total Lots Sold: 125
Total Lots Bought In: 63
Buy In %: 33.51%
Total Sale Proceeds: £1420438
Here is the breakdown (using the Low, Mid, and High definitions from the preview post, here):
Low Total Lots: 82
Low Sold: 49
Low Bought In: 33
Buy In %: 40.24%
Total Low Estimate: £279100
Total Low Sold: £189125
Mid Total Lots: 97
Mid Sold: 69
Mid Bought In: 28
Buy In %: 28.87%
Total Mid Estimate: £980500
Total Mid Sold: £920413
High Total Lots: 9
High Sold: 7
High Bought In: 2
Buy In %: 22.22%
Total High Estimate: £368000
Total High Sold: £310900
The top lot by High estimate was lot 94, Leni Riefenstahl, Nuba Portfolio, 2002, at £60000-80000; it was also the top outcome of the sale at £85250.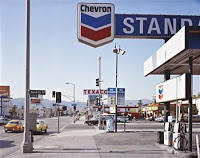 97.60% of the lots that sold had proceeds in or above the estimate range. There were a total of 12 surprises in this sale (defined as having proceeds of at least double the high estimate).
Lot 5, Albert Watson, Yvette, Berlin, 7th July, 1990, at £5000
Lot 46, Stephen Shore, Beverly Boulevard and LaBrea Avenue, Los Angeles, California, June 21, 1975/Later, at £16250 (image at right, bottom, via Phillips)
Lot 65, Robert Frank, New York City, 1947/Later, at £37250
Lot 88, Josef Koudelka, Invasion by Warsaw Pact Troops, Prague, August, 1968/2008, at £13750 (image at right, middle, via Phillips)
Lot 96, Nick Brandt, Elephants Resting, Amboseli, 2007, at £17500
Lot 111, El Lissitzky, Hans (Jean) Arp, 1924, at £55250 (image at right, top, via Phillips)
Lot 112, Alexander Rodchenko, Rodchenko Museum Series Portfolio #2: Portraits, Various/Later, at £32450
Lot 115, Irving Penn, Alfred Hitchcock, New York, May 23, 1947/Early, at £51650
Lot 117, Norman Parkinson, Pamela Minchin, Isle of Wight for Harper's Bazaar, 1939/Later, at £6875
Lot 138, Dan Holdsworth, Blackout 08, 2010, at £23750
Lot 173, Christer Strömholm, Lago di Maggiore, 1950, at £10625
Lot 184, Toni Schneiders, Untitled, December, 1956, at £3000
Complete lot by lot results can be found here.
Phillips De Pury & Company
Howick Place
London SW1P 1BB