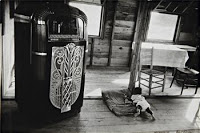 There must have been something in the air at the various owner Photographs sale at Phillips last week, as plenty of later prints jumped to astonishingly frothy prices. On the heels of successful sales at Sotheby's and Christie's, if you were looking for further evidence of growing momentum in the market, just look carefully at the list of surprises below and keep an eye out for the large edition greatest hits. Overall, the sale performed well by virtually every measure: a low Buy-In rate (under 10%, which is all the more impressive in a large, mixed owner sale), strength across all price points and genres, tons of positive surprises, and Total Sale Proceeds that far exceeded the estimate range.
.
The summary statistics are below (all results include the buyer's premium):
Total Lots: 261
Pre Sale Low Total Estimate: $3420600
Pre Sale High Total Estimate: $4913400
Total Lots Sold: 235
Total Lots Bought In: 26
Buy In %: 9.96%
Total Sale Proceeds: $5802250
.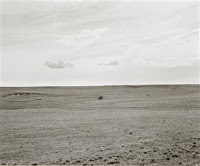 Here is the breakdown (using the Low, Mid, and High definitions from the preview post, here):
Low Total Lots: 138
Low Sold: 125
Low Bought In: 13
Buy In %: 9.42%
Total Low Estimate: $931400
Total Low Sold: $1157875
.
Mid Total Lots: 102
Mid Sold: 92
Mid Bought In: 10
Buy In %: 9.80%
Total Mid Estimate: $2217000
Total Mid Sold: $2707775
.
High Total Lots: 21
High Sold: 18
High Bought In: 3
Buy In %: 14.29%
Total High Estimate: $1765000
Total High Sold: $1936600
The top lot by High estimate was lot 171, Cindy Sherman, Untitled #278, 1993, at $200000-300000; it was also the top outcome of the sale at $242500.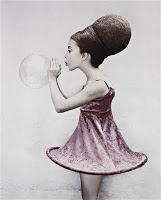 95.74% of the lots that sold had proceeds in or above the estimate range. There were a total of 32 surprises in this sale (defined as having proceeds of at least double the high estimate):
Lot 2, Richard Avedon, Homage to Munkacsi, 1957/1978, at $37500
Lot 12, Helmut Newton, Karl Lagerfeld, Paris, 1973/1983, at $18750
Lot 20, Henri Cartier-Bresson, Rue Mouffetard, 1954/Later, at $57500
Lot 32, Andre Kertesz, Melancholic Tulip, 1939/Later, $18750
Lot 34, Mario Giacomelli, Untitled, 1958/Later, at $21250
Lot 36, Alfred Eisenstaedt, Lesson at La Scala's Ballet School, Milan, Italy, 1934/1995, at $10000
Lot 38, Henri Cartier-Bresson, Alberto Giacometti, 1961/Later, at $74500
Lot 51, Peter Beard, Hunting Cheetahs on the Taru Desert, June, 1980/Later, at $74500
Lot 52, Peter Beard, Tsavo Natl. Park, 1970s/Later, at $43750
Lot 53, Peter Beard, Elephant Reaching for the Last Branch on a Tree, Kenya, 1960/Later, at $40000
Lot 54, Irving Penn, Gorilla (Male), 1986, at $30000
Lot 91, Robert Mapplethorpe, Flowers in a Vase, 1985/1988, at $100900
Lot 94, Irving Penn, Miles Davis hand and trumpet, New York, July 1, 1986/1998, at $122500
Lot 95, Annie Leibovitz, The Rolling Stones, New York, 1985, at $12500
Lot 103, Ruth Bernhard, Draped Torso, 1962/Later, at $27500
Lot 113, Alex Guofeng Cao, Jackie vs. JFK II, 2010, at $15000
Lot 120, Ray Metzker, Kayak, Frankfurt, 1961/1995, at $6250
Lot 127, Robert Adams, Denver, Colorado, 1973/1977, at 21250
Lot 129, Robert Adams, Colorado Springs, Colorado, 1968, at $18750
Lot 131, Robert Adams, Tree, Colorado Prarie, 1984/1985, at $15000 (image at right, middle, via Phillips)
Lot 134, Berenice Abbott, New York at Night, 1932/1980s, at $32500
Lot 145, Robert Frank, Cafe-Beaufort, South Carolina, 1955/1960s, at $182500 (image at right, top, via Phillips)
Lot 158, Sally Mann, Untitled from Virginia, 1996, at $20625
Lot 166, Robert Mapplethorpe, Lisa Lyon, 1982, at $17500
Lot 179, Sebastiao Salgado, Churchgate Station, Bombay, India, 1995/Later, at $11250
Lot 191, Steve McCurry, Afghan Girl, Pakistan, 1985/2006, at $60000
Lot 211, Desiree Dolron, Xteriors VI, 2003, at $194500
Lot 251, Martin Parr, Common Sense (woman's hand with cigarette), 1997-98, at $11875
Lot 253, Vee Speers, Untitled #16 from The Birthday Party, 2008, at $20000 (image at right, bottom, via Phillips)
Lot 255, David Levinthal, Untitled/Untitled from Barbie Millicent Roberts: An Original, 1998, at $15000
Lot 260, Sandy Skoglund, Revenge of the Goldfish, 1980, at $47500
Lot 261, Sandy Skoglund, The Green House, 1990, at $30000
.
Complete lot by lot results can be found here.
.
Phillips De Pury & Company
450 Park Avenue
New York, NY 10022