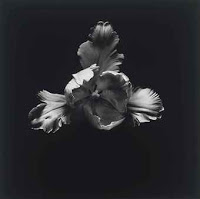 Christie's finished up its successful run of photography sales last week with its various owner auction, which like its two predecessors, also found its way to besting the pre-sale estimate range. Across a much bigger sale, the overall Buy-In rate was still under 20%, there were a number of positive surprises, and the Total Sale Proceeds covered the High estimate by more than $300K.
The summary statistics are below (all results include the buyer's premium):
Total Lots: 211
Pre Sale Low Total Estimate: $3403000
Pre Sale High Total Estimate: $5046000
Total Lots Sold: 170
Total Lots Bought In: 41
Buy In %: 19.43%
Total Sale Proceeds: $5367500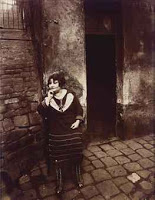 Here is the breakdown (using the Low, Mid, and High definitions from the preview post, here):
Low Total Lots: 93
Low Sold: 71
Low Bought In: 22
Buy In %: 23.66%
Total Low Estimate: $570000
Total Low Sold: $533500
Mid Total Lots: 101
Mid Sold: 83
Mid Bought In: 18
Buy In %: 17.82%
Total Mid Estimate: $2346000
Total Mid Sold: $2266250
High Total Lots: 17
High Sold: 16
High Bought In: 1
Buy In %: 5.88%
Total High Estimate: $2130000
Total High Sold: $2567750
The top lot by High estimate was lot 561, Irving Penn, Cuzco Children, 1948/1977, at $250000-350000; it did not sell. The top outcome of the sale was lot 504, Richard Avedon, Marilyn Monroe, New York City, May 6, 1957, 1980, at $482500.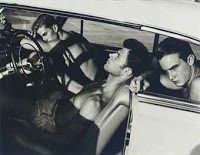 94.12% of the lots that sold had proceeds in or above the estimate range, and there were a total of 20 surprises in this sale (defined as having proceeds of at least double the high estimate):
Lot 410, Robert Mapplethorpe, Orchid, 1982, at $27500
Lot 412, Robert Mapplethorpe, Flower arrangement, 1988, at $32500
Lot 413, Robert Mapplethorpe, Tulip, 1984, at $40000 (image at right, top, via Christie's)
Lot 415, Robert Mapplethorpe, Orchid, 1985, at $35000
Lot 484, Etienne-Jules Marey, Chronophotographie du salt en longeur, 1882-83, at $43750
Lot 488, Sergei Alekseevich Luchishkin, Project for a Spatial Construct, 1922-23, at $25000
Lot 489, Unknown Photographer, Princess Alexandra, 1920, at $4000
Lot 490, Guillaume Duchenne De Boulogne, Studies from Photographies Pathologiques, 1865, at $4000
Lot 511, Andre Kertesz, A Hungarian Memory, 1980, at $25000
Lot 536, Bruce Weber, John Sauerland, Olympic Swimmer, Hall of Fame Pool, Summer, 1983, at $13750
Lot 539, Bruce Weber, Boys from Red Cloud, Nebraska, 198, at $8125
Lot 546, Bruce Weber, Kenny, Honolulu, 1982, at $6000
Lot 550, Bruce Weber, George, Upper Saranac Lake, Summer, 1983, at $7500
Lot 553, Bruce Weber, Butterfly Beach Parking Lot, Santa Barbara, 1982, at $16250 (image at right, bottom, via Christie's)
Lot 554, Peter Beard, Last Word from Paradise, Loliondo, from The End of the Game, ?/Later, at $80500
Lot 562, Erwin Olaf, Grief, Troy, 2007, at $14375
Lot 573, Irving Penn, Bee on Lips, New York, September 22, 1995/1999, at $182500
Lot 578, Irving Penn, After Dinner Games, New York, 1947/1985, at $158500
Lot 593, Eugene Atget, La Villette, rue Asselin, 1921, at $242500 (image at right, middle, via Christie's)
Lot 594, Herb Ritts, Fred, Body Shop, Los Angeles, Summer 1984, at $18750
Complete lot by lot results can be found
here
.
20 Rockefeller Plaza
New York, NY 10020