The results from Bonhams' various owner Photographs sale in New York earlier this week suffered from a poor over/under ratio – of the lots that did sell (and the overall Buy-In rate was a hefty 40+%), there were more lots that sold below the estimate range than lots that sold above it. With few positive surprises to make up for overall softness, the Total Sale Proceeds missed the low end of the pre-sale estimate range by plenty.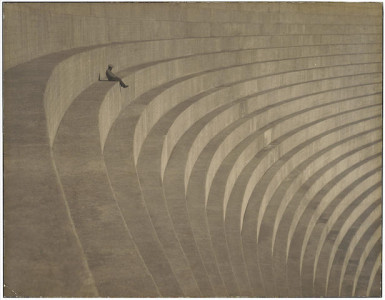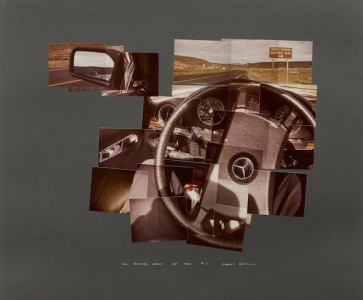 The summary statistics are below (all results include the buyer's premium):
Summary Statistics
Total Lots
107
Aggregate Pre Sale Low Estimate
$843500
Aggregate Pre Sale High Estimate
$1257500
Total Lots Sold
64
Total Lots Bought In
43
Buy In %
40.19%
Total Sale Proceeds
$668750
Here is the breakdown (using the Low, Mid, and High definitions from the preview post):
Detailed Breakdown
Low Total Lots
88
Total Low Lots Sold
55
Total Low Lots Bought In
33
Low Buy In %
37.50%
Aggregate High Estimate of Low Lots
$502500
Total Proceeds from Low Lots
$281625
Mid Total Lots
17
Total Mid Lots Sold
7
Total Mid Lots Bought In
10
Mid Buy In %
58.82%
Aggregate High Estimate of Mid Lots
$435000
Total Proceeds from Mid Lots
$95625
Total High Lots
2
Total High Lots Sold
2
Total High Lots Bought In
0
High Buy In %
0.00%
Aggregate High Estimate of High Lots
$320000
Total Proceeds from High Lots
$291500
The top lot by High estimate was lot 6, Ansel Adams, Winter Sunrise, Sierra Nevada from Lone Pine, California, 1944/1963-1973, estimated at $150000-250000; it was also the top outcome of the sale at $179000 (image in preview post).
Only 68.75% of the lots that sold had proceeds in or above the estimate range and there were a total of 2 positive surprises in the sale (defined as having proceeds of at least double the high estimate) (images above, via Bonhams):
Lot 33, Hiromu Kira, The Thinker, c1930, estimated at $7000-10000, sold at $27500
Lot 105, David Hockney, The Steering Wheel, 1982, estimated at $7000-10000, sold at $20000
Complete lot by lot results can be found here.