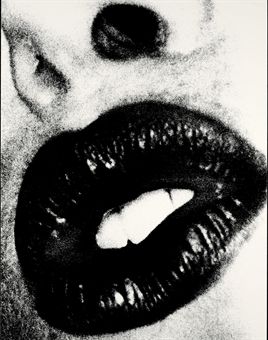 After two successful sales that reached far beyond their total High estimates, it was somewhat inevitable that Christie's would have to regress to the mean. The various owner Photographs auction yesterday afternoon performed solidly, with a buy-in rate near 25% and total sale proceeds smack in the middle of the range. While the cover lot Strand didn't sell, enough of the rest of the top lots did find buyers to drive the results to a comfortable outcome.
The summary statistics are below (all results include the buyer's premium):
Total Lots: 180
Pre Sale Low Total Estimate: $3183000
Pre Sale High Total Estimate: $4733500
Total Lots Sold: 133
Total Lots Bought In: 48
Buy In %: 26.67%
Total Sale Proceeds: $4112563
Here is the breakdown (using the Low, Mid, and High definitions from the preview post,
here
):
Low Total Lots: 89
Low Sold: 67
Low Bought In: 22
Buy In %: 24.72%
Total Low Estimate: $552500
Total Low Sold: $490813
Mid Total Lots: 75
Mid Sold: 51
Mid Bought In: 25
Buy In %: 32.00%
Total Mid Estimate: $1601000
Total Mid Sold: $1110000
High Total Lots: 16
High Sold: 14
High Bought In: 2
Buy In %: 12.50%
Total High Estimate: $2580000
Total High Sold: $2511750
The top lot by High estimate was lot 325, Irving Penn, Woman in Moroccan Palace (Lisa Fonssagrives-Penn), Marrakech, 1951/1983, at $300000-500000; it was also the top outcome of the sale at $446500.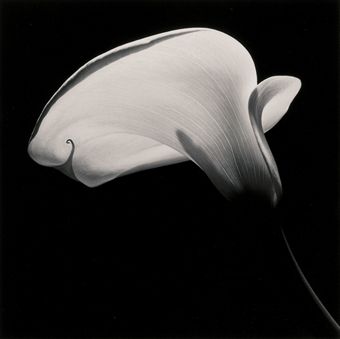 85.71% of the lots that sold had proceeds in or above the estimate range. There were a total of 12 surprises in this sale (defined as having proceeds of at least double the high estimate):
Lot 310, George Tice, Petit's Mobil Station, Cherry Hill, New Jersey, 1974/1980, at $7500
Lot 311, O. Winston Link, Hotshot, Eastbound, Iager, West Virginia, 1946/1999, at $20000
Lot 334, W. Eugene Smith, Dr. Albert Schweitzer, Lambarene, 1954, at $12000
Lot 340, Peter Beard, Orphaned Cheetah Cubs, from The End of the Game, 1968/1998, at $152500
Lot 369, Brassai, Matisse avec son Modele, 1939/1950s, at $16250
Lot 372, Man Ray, 1929 (photobook), at $27500
Lot 380, Charles Sheeler, Bucks County Barn, 1918, at $386500
Lot 390, Nan Goldin, Greer and Robert on the Bed, 1982, at $17500
Lot 425, Robert Mapplethorpe, Calla Lily, 1984, at $326500 (image at right, via Christie's)
Lot 429, Daido Moriyama, Untitled (Lips), 2007, at $40000 (image at right, top, via Christie's)
Lot 435, Harold Edgerton, Ten Dye-Transfer Photographs, 1985, at $40000
Lot 519, Bert Stern, Marilyn Monroe, from (Crucifix III), The Last Sitting, 1962, at $18750
20 Rockefeller Plaza
New York, NY 10020