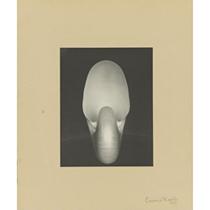 Edward Weston's Nautilus was the star of the show at Sotheby's various owner photographs sale yesterday, where a print originally priced by the artist at a reasonable $10 (the amount is inscribed on the back) sold for over $1 million, the second photograph to cross that threshold at auction in 2010. With a buy-in rate of less than 20% and total sale proceeds near the total High estimate, the overall results should be considered a solid and confident success.
The summary statistics are below (all results include the buyer's premium):
Total Lots: 244
Pre Sale Low Total Estimate: $3422000
Pre Sale High Total Estimate: $5127000
Total Lots Sold: 196
Total Lots Bought In: 48
Buy In %: 19.67%
Total Sale Proceeds: $5081265
Here is the breakdown (using the Low, Mid, and High definitions from the preview post, here):
Low Total Lots: 128
Low Sold: 109
Low Bought In: 19
Buy In %: 14.84%
Total Low Estimate: $1053000
Total Low Sold: $979690
Mid Total Lots: 101
Mid Sold: 75
Mid Bought In: 26
Buy In %: 25.74%
Total Mid Estimate: $2154000
Total Mid Sold: $1794475
High Total Lots: 15
High Sold: 12
High Bought In: 3
Buy In %: 20.00%
Total High Estimate: $1920000
Total High Sold: $2307100
The top lot by High estimate was lot 122, Edward Weston, Nautilus, 1927, at $300000-500000; it was also the top outcome of the sale at $1082500. (Image at right, top, via Sotheby's.)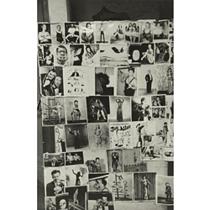 88.78% of the lots that sold had proceeds in or above the estimate range. There were a total of 12 surprises in this sale (defined as having proceeds of at least double the high estimate):
Lot 4, Anonymous Australian Photographer, Dr. Godfrey Howitt's garden, Melbourne, Australia, 1840s, at $18750
Lot 49, Laura Gilpin, Sunset, North Rim, Mesa Verde Series, mid 1920s, at $20000
Lot 83, Walker Evans, Alabama Farmer's Kitchen, 1936/Later, at $27500
Lot 122, Edward Weston, Nautilus, 1927, at $1082500
Lot 126, Edward Weston, Civilian Defense, 1942, at $152500
Lot 128, Ansel Adams, Edward Weston, Tenaya Lake, Yosemite National Park, 1930s, at $6875
Lot 133, Edward Weston, Eggplant, 1929, at $72100
Lot 147, Harry Callahan, Eleanor, 1947, at $27500
Lot 160, Robert Frank, Butte, Montana, 1956, at $146500
Lot 163, Robert Frank, Freak Show Photos (Exile on Main Street), 1950s, at $30000 (image at right, via Sotheby's)
Lot 182, Robert Mapplethorpe, Orchids, 1982, at $27500
Lot 242, Darren Almond, Full Moon @Merced Meadow, 2005, at $22500
Complete lot by lot results can be found here.
Sotheby's
1334 York Avenue
New York, NY 10021