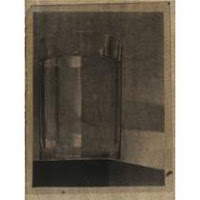 The results of the recent various owner sale at Sotheby's Paris were generally uneventful. Aside from the continued strength of demand for Sudek pigment prints, I can't say there was much to write home about. The overall Buy-In rate was over 30% and the Total Sale Proceeds fell at the low end of the range.
.
The summary statistics are below (all results include the buyer's premium):
Total Lots: 83
Pre Sale Low Total Estimate: 1078000€
Pre Sale High Total Estimate: 1537000€
Total Lots Sold: 54
Total Lots Bought In: 29
Buy In %: 34.94%
Total Sale Proceeds: 1153425€
Here is the breakdown (using the Low, Mid, and High definitions from the preview post, here):
Low Total Lots: 22
Low Sold: 12
Low Bought In: 10
Buy In %: 45.45%
Total Low Estimate: 127000€
Total Low Sold: 54250€
Mid Total Lots: 52
Mid Sold: 35
Mid Bought In: 17
Buy In %: 32.69%
Total Mid Estimate: 760000€
Total Mid Sold: 640325€
High Total Lots: 9
High Sold: 7
High Bought In: 2
Buy In %: 22.22%
Total High Estimate: 650000€
Total High Sold: 458850€
The top lot by High estimate was lot 119, Man Ray, Sans Titre, Rayogramme, 1924, at 120000-150000€; it was also the top outcome of the sale at 120750€.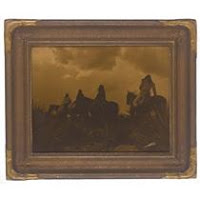 98.15% of the lots that sold had proceeds in or above the estimate range. There were only two surprises in this sale (defined as having proceeds of at least double the high estimate):
Lot 107, Edward Curtis, Before the Storm, 1906, at 72750€ (image at right, bottom, via Sotheby's)
Lot 131, Josef Sudek, Glass from Simple Still Lifes, 1950-1959, at 82350€ (image at right, top, via Sotheby's)
Complete lot by lot results can be found here.
Sotheby's
76, Rue Du Faubourg Saint-Honoré
75008 Paris