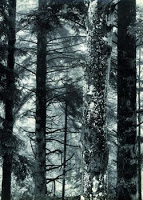 The recent photography sale at Van Ham in Cologne didn't provide much in the way of fireworks. While there were a number of positive surprises (led by several prints by Albert Renger-Patzsch), they weren't enough to overcome a Buy-In rate over 55%. Overall, the Total Sale Proceeds fell well below the pre-sale estimate. (Van Ham does not provide an estimate range in many cases, just a single estimate number, so this figure is used as the High estimate in our calculations).
.
The summary statistics are below (all results include the buyer's premium):
Total Lots: 398
Pre Sale High Total Estimate: 793380€
Total Lots Sold: 172
Total Lots Bought In: 226
Buy In %: 56.78%
Total Sale Proceeds: 472228€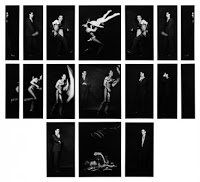 Here is the breakdown (using the Low, Mid, and High definitions from the preview post, here):
Low Total Lots: 383
Low Sold: 165
Low Bought In: 218
Buy In %: 56.92%
Total Low Estimate: 626380€
Total Low Sold: 344578€
Mid Total Lots: 15
Mid Sold: 7
Mid Bought In: 8
Buy In %: 53.33%
Total Mid Estimate: 167000€
Total Mid Sold: 127650€
High Total Lots: 0
High Sold: NA
High Bought In: NA
Buy In %: NA
Total High Estimate: 0€
Total High Sold: NA
The top lot by High estimate was lot 1146, Floris Neusüss, Sabine, 1961, at 16000-18000€; it did not sell. The top outcome of the sale was lot 1112, Jürgen Klauke, Konfrontation, 1977, at 41400€. (image at right, middle, via Van Ham)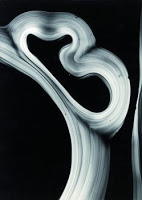 71.51% of the lots that sold had proceeds in or above the estimate. There were a total of 18 surprises in the sale (defined as having proceeds of at least double the high estimate):
Lot 1038, Max Burchartz, Lotte (Auge), 1928/1980, at 2760€
Lot 1045, Chargesheimer, Il Suono, 1950, at 2760€ (image at right, bottom, via Van Ham)
Lot 1054, Walter Dexel, Neue Wege der Photographie, 1928, at 6325€
Lot 1112, Jürgen Klauke, Konfrontation, 1977, at 41400€ (image at right, middle, via Van Ham)
Lot 1153, Albert Renger-Patzsch, Bergmannshauser in Essen-Stoppenberg, 1929, at 21850€
Lot 1158, Albert Renger-Patzsch, Eichenkamp bei Wamel, 1945, at 5520€
Lot 1159, Albert Renger-Patzsch, Schwarzwald. Elbingswald im Regen, 1940, at 8625€ (image at right, top, via Van Ham)
Lot 1160, Albert Renger-Patzsch, Winter, 1950, at 3450€
Lot 1187, August Sander, Soldaten der englischen Besatzungstruppen, 1924, at 2040€
Lot 1220, Hiroshi Sugimoto, Time Exposed, 1991, at 13800€
Lot 1222, Unbekannt, Action, 1970, at 3795€
Lot 1283, Karl Hugo Schmolz, Kolner Dom, 1947, at 2300€
Lot 1288, Eddie Adams, Execution in Saigon, 1968, at 1140€
Lot 1304, Felix Bonfils, Naher Osten, 1870s, at 2040€
Lot 1347, Heinirch Kuhn, Waschetrocknerin in den Dunen, 1906, at 1200€
Lot 1348, Heinrich Kuhn, Hamburger Hafen, 1911, at 1320€
Lot 1389, Nick Ut, South Vietnam War Napalm Bombing, 1972/1978, at 4025€
Lot 1390, George West & Son, Segelyachten, 1890s, at 516€
Complete lot by lot results can be found here.
Van Ham Kunstauktionen
Schönhauser Straße 10 – 16
D – 50968 Köln