There was very little noteworthy photography on offer in Phillips' entry level New Now sale in New York earlier this week, but the photography that was included generally met expectations. The top lot Walead Beshty photogram found a buyer above its estimate range and every photo lot on offer sold (making the overall photography Buy-In rate a tidy 0.00%), leading to Total Sale Proceeds for photography that came in just above the aggregate pre-sale estimate range.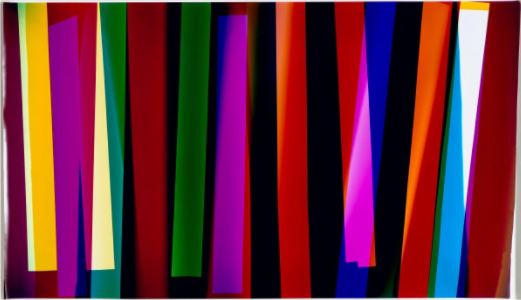 The summary statistics are below (all results include the buyer's premium):
Summary Statistics
Total Lots
7
Aggregate Pre Sale Low Estimate
$101000
Aggregate Pre Sale High Estimate
$147000
Total Lots Sold
7
Total Lots Bought In
0
Buy In %
0.00%
Total Sale Proceeds
$163863
Here is the breakdown (using our typical Low, Mid, and High price tier definitions):
Detailed Breakdown
Low Total Lots
1
Total Low Lots Sold
1
Total Low Lots Bought In
0
Low Buy In %
0.00%
Aggregate High Estimate of Low Lots
$5000
Total Proceeds from Low Lots
$3024
Mid Total Lots
6
Total Mid Lots Sold
6
Total Mid Lots Bought In
0
Mid Buy In %
0.00%
Aggregate High Estimate of Mid Lots
$142000
Total Proceeds from Mid Lots
$160839
Total High Lots
0
Total High Lots Sold
NA
Total High Lots Bought In
NA
High Buy In %
NA
Aggregate High Estimate of High Lots
$0
Total Proceeds from High Lots
$0
The top photography lot by High estimate was lot 184, Walead Beshty, Four Magnet, Three Color Curl (CMY: Irvine, California, January 1, 2010, Fuji Crystal Archive Type C, 00510), 2010, estimated at $25000-35000; it was also the top photography outcome of the sate at $47880 (image above, via Phillips.)
85.71% of the lots that sold had proceeds in or above the estimate range and there were no positive surprises in the sale (defined as having proceeds of at least double the high estimate).
The complete lot by lot results can be found here.