Phillips got its Fall season started earlier this week with its New Now contemporary art sale in New York. Photographically, there was little to report – with an overall Buy-In rate for photography coming in at less than 25% and no positive surprises, the Total Sale Proceeds fell just above the low end of the pre-sale estimate range.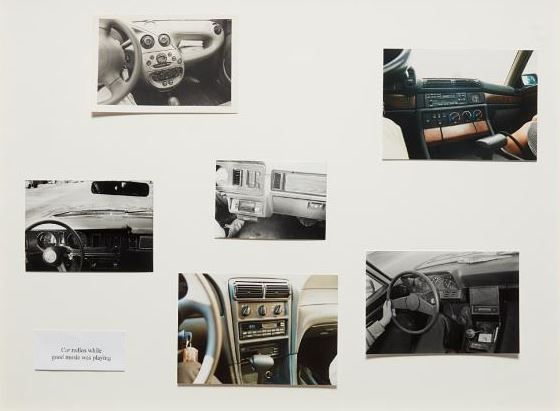 The summary statistics are below (all results include the buyer's premium):
Summary Statistics
Total Lots
32
Aggregate Pre Sale Low Estimate
$243000
Aggregate Pre Sale High Estimate
$363000
Total Lots Sold
25
Total Lots Bought In
7
Buy In %
21.88%
Total Sale Proceeds
$267188
Here is the breakdown (using the Low, Mid, and High definitions from the preview post):
Detailed Breakdown
Low Total Lots
20
Total Low Lots Sold
15
Total Low Lots Bought In
5
Low Buy In %
25.00%
Aggregate High Estimate of Low Lots
$112000
Total Proceeds from Low Lots
$80938
Mid Total Lots
12
Total Mid Lots Sold
10
Total Mid Lots Bought In
2
Mid Buy In %
16.67%
Aggregate High Estimate of Mid Lots
$251000
Total Proceeds from Mid Lots
$186250
Total High Lots
0
Total High Lots Sold
NA
Total High Lots Bought In
NA
High Buy In %
NA
Aggregate High Estimate of High Lots
$0
Total Proceeds from High Lots
$0
The top photography lot by High estimate was lot 65, Chuck Close, Cindy, Ellen, Kiki, Laurie, Lorna, 2000, estimated at $30000-50000 (image in preview post); it was also the top photography outcome of the sale at $37500.
84.00% of the lots that sold had proceeds in or above the estimate range and there were no positive surprises in the sale (defined as having proceeds of at least double the high estimate). The closest thing to a positive surprise was lot 99, Hans-Peter Feldmann, Pictures of car radios while good music was plying, 2004, estimated at $3000-5000, sold at $9375 (image above via Phillips).
The complete lot by lot results can be found here.