Buoyed by a respectable Buy-In Rate for photography of just over 20%, the photography included in Phillips' recent New Now sale in London generally performed to expectations. Two forgettable prints by Andy Warhol were the only positive surprises, but the Total Sale Proceeds still came in above the low end of the aggregate pre-sale range.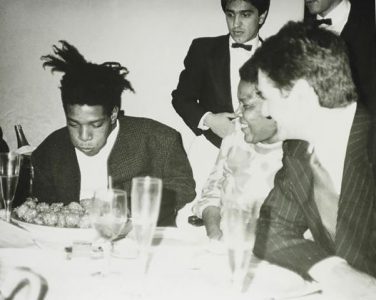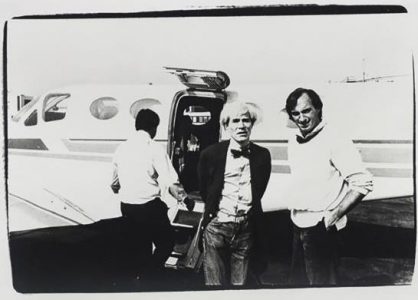 The summary statistics are below (all results include the buyer's premium):
Summary Statistics
Total Lots
43
Aggregate Pre Sale Low Estimate
£239000
Aggregate Pre Sale High Estimate
£355000
Total Lots Sold
34
Total Lots Bought In
9
Buy In %
20.93%
Total Sale Proceeds
£267189
Here is the breakdown (using the Low, Mid, and High definitions from the preview post):
Detailed Breakdown
Low Total Lots
20
Total Low Lots Sold
16
Total Low Lots Bought In
4
Low Buy In %
20.00%
Aggregate High Estimate of Low Lots
£72000
Total Proceeds from Low Lots
£54564
Mid Total Lots
21
Total Mid Lots Sold
17
Total Mid Lots Bought In
4
Mid Buy In %
19.05%
Aggregate High Estimate of Mid Lots
£198000
Total Proceeds from Mid Lots
£175125
Total High Lots
2
Total High Lots Sold
1
Total High Lots Bought In
1
High Buy In %
50.00%
Aggregate High Estimate of High Lots
£85000
Total Proceeds from High Lots
£37500
The top photography lot by High estimate is lot 3, Keith Haring, Untitled (Bill T. Jones), 1984, estimated at £30000-50000 (image in preview post); it was also the top photographic outcome of the sale at £37500.
Only 64.71% of the lots that sold had proceeds in or above the estimate range and there were a total of 2 positive surprises in the sale (defined as having proceeds of at least double the high estimate) (images above via Phillips):
Lot 145, Andy Warhol, Jean-Michel Basquiat, Basquiat's Mother and friends, 1984, estimated at £2000-3000, sold at £8750
Lot 146, Andy Warhol, Andy Warhol and Jon Gould, 1978, estimated at £2000-3000, sold at £8125
The complete lot by lot results can be found here.