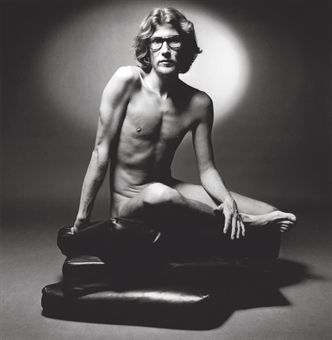 The results from the Jeanloup Sieff sale at Christie's in Paris last week were generally right in line with expectations. The overall Buy-In rate was near 25% and the Total Sale Proceeds fell near the top end of the estimate range.
The summary statistics are below (all results include the buyer's premium):
Total Lots: 67
Pre Sale Low Total Estimate: 304000€
Pre Sale High Total Estimate: 461000€
Total Lots Sold: 49
Total Lots Bought In: 18
Buy In %: 26.87%
Total Sale Proceeds: 416300€
Here is the breakdown (using the Low, Mid, and High definitions from the preview post, here):
Low Total Lots: 54
Low Sold: 40
Low Bought In: 14
Buy In %: 25.93%
Total Low Estimate: 293000€
Total Low Sold: 249500€
Mid Total Lots: 13
Mid Sold: 9
Mid Bought In: 4
Buy In %: 30.77%
Total Mid Estimate: 168000€
Total Mid Sold: 166800€
High Total Lots: 0
High Sold: NA
High Bought In: NA
Buy In %: NA
Total High Estimate: 0€
Total High Sold: NA
The top lot by High estimate was tied between four lots, all estimated at 10000-15000€:
Lot 9, Jeanloup Sieff, Hommage à Seurat (variant), New York, 1965, sold for 16250€
Lot 12, Jeanloup Sieff, Yves Saint Laurent, Paris, 1974, sold for 39400€ and was the top outcome of the sale (image at right, top, via Christie's)
Lot 16, Jeanloup Sieff, Grès #160, Harper's Bazaar, 1964, did not sell
Lot 67, Jeanloup Sieff, Corset, New York, 1962, sold for 18750€
87.76% of the lots that sold had proceeds in or above the estimate. There were a total of 8 surprises in the sale (defined as having proceeds of at least double the high estimate):
Lot 8, Jeanloup Sieff, Femme nue gravissant une dune, 1970, at 10625€
Lot 12, Jeanloup Sieff, Yves Saint Laurent, Paris, 1971, at 39400€
Lot 14, Jeanloup Sieff, Derriere Anglais, Paris, 1969/Later, at 27400€
Lot 22, Jeanloup Sieff, Par un jour pluvieux, Paris, 1975, at 22500€
Lot 33, Jeanloup Sieff, Ina, Angleterre, Queen, 1965/Later, at 6000€
Lot 41, Jeanloup Sieff, Jane Birkin, Paris, 1968/Later, at 10000€
Lot 47, Jeanloup Sieff, Le tapis volant, Normandie, 1988, at 22500€
Lot 57, Jeanloup Sieff, Alfred Hitchcock et Ina sur le plateau de 'Psycho', Harper's Bazaar, 1962, at 8125€
Complete lot by lot results can be found here.
Christie's
9 Avenue Matignon
75008 Paris