Hindman opened up a new space in New York this past week and got things started photographically with a selection of works from the collection of Joe Baio. Baio is a passionate and contagiously enthusiastic collector, who has amassed a thoughtfully edited subject matter focused collection filled with images of children from across the entire history of the medium. Over the years, Baio has continued to reshuffle and rehang his collection, and back in 2010, he sold off one tranche of works at Christie's. This sale continued that ongoing process, but with somewhat less success. With an overall Buy-In rate over 40% and more than 60% of the lots that did sell doing so below their estimate ranges, the Total Sale Proceeds (of roughly $340K) fell well below the low end of the aggregate pre-sale estimate range.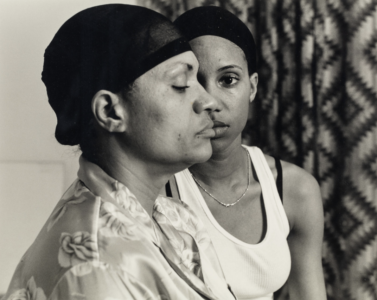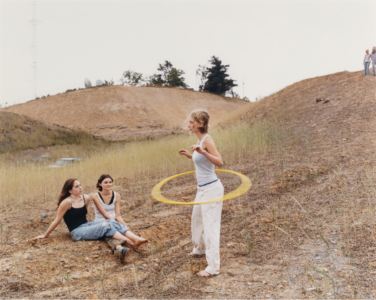 The summary statistics are below (all results include the buyer's premium):
Summary Statistics
Total Lots
101
Aggregate Pre Sale Low Estimate
$620700
Aggregate Pre Sale High Estimate
$923300
Total Lots Sold
58
Total Lots Bought In
43
Buy In %
42.57%
Total Sale Proceeds
$344069
Here is the breakdown (using our typical Low, Mid, and High price range definitions):
Detailed Breakdown
Low Total Lots
69
Total Low Lots Sold
44
Total Low Lots Bought In
25
Low Buy In %
36.23%
Aggregate High Estimate of Low Lots
$326300
Total Proceeds from Low Lots
$148239
Mid Total Lots
31
Total Mid Lots Sold
14
Total Mid Lots Bought In
17
Mid Buy In %
54.84%
Aggregate High Estimate of Mid Lots
$537000
Total Proceeds from Mid Lots
$195830
Total High Lots
1
Total High Lots Sold
0
Total High Lots Bought In
1
High Buy In %
100.00%
Aggregate High Estimate of High Lots
$60000
Total Proceeds from High Lots
$0
The top lot by High estimate was lot 30, Henri Cartier-Bresson, Texas, 1960/c1968, estimated at $40000-60000; it did not sell. The top outcome of the sale was lot 56, LaToya Ruby Frazier, Momme, 2008, estimated at $20000-30000, sold at $50400 (image above, via Hindman).
Just 39.66% of the lots that sold had proceeds in or above the estimate range and there was only 1 positive surprise in the sale (defined as having proceeds of at least double the high estimate)(image above via Hindman):
Lot 82, Justine Kurland, Hula Girls, Christianburg, Virginia, 2000, estimated at $1500-2000, sold at $5040
The complete lot by lot results can be found here.