The photography sold in Christie's First Open sale in New York last week didn't quite catch fire. While some heat was generated by works from Dash Snow and Zoe Leonard, with an overall Buy-In rate for photography above 30% and too many lots sold below the pre-sale range, the Total Sale Proceeds fell underneath the aggregate low estimate.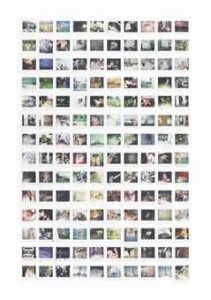 The summary statistics are below (all results include the buyer's premium):
Summary Statistics
Total Lots
46
Aggregate Pre Sale Low Estimate
$642000
Aggregate Pre Sale High Estimate
$916500
Total Lots Sold
32
Total Lots Bought In
14
Buy In %
30.43%
Total Sale Proceeds
$602125
Here is the breakdown (using the Low, Mid, and High definitions from the preview post):
Detailed Breakdown
Low Total Lots
17
Total Low Lots Sold
12
Total Low Lots Bought In
5
Low Buy In %
29.41%
Aggregate High Estimate of Low Lots
$104500
Total Proceeds from Low Lots
$92750
Mid Total Lots
27
Total Mid Lots Sold
18
Total Mid Lots Bought In
9
Mid Buy In %
33.33%
Aggregate High Estimate of Mid Lots
$672000
Total Proceeds from Mid Lots
$421875
Total High Lots
2
Total High Lots Sold
2
Total High Lots Bought In
0
High Buy In %
0.00%
Aggregate High Estimate of High Lots
$140000
Total Proceeds from High Lots
$87500
The top photographic lot by High estimate was tied between two lots: lot 311, Matthew Barney, Cremaster 4: Descending Manual, 1994, and lot 338, Vik Muniz, Bust of a Woman, After Picasso (Pictures of Pigment), 2007, both estimated at $50000-70000. The Barney sold for $37500, while the Muniz sold for $50000. The top outcome of the sale was lot 171, Dash Snow, Poster (All Polaroids), 2006, estimated at $30000-40000, sold at $100000 (image above, via Christie's).
Only 75.00% of the lots that sold had proceeds in or above the estimate range and there were a total of 2 positive surprises in the sale (defined as having proceeds of at least double the high estimate) (images above via Christie's):
Lot 150, Zoe Leonard, Wax Anatomical Model With Pearls, 1990, estimated at $4000-6000, sold at $35000
Lot 171, Dash Snow, Poster (All Polaroids), 2006, estimated at $30000-40000, sold at $100000
The complete lot by lot results can be found here.