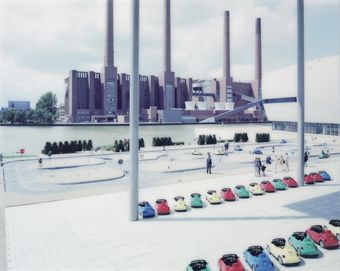 The results for the photography buried in the First Open sale at Christie's in New York last week were generally solid, with the Total Sale Proceeds for the photo lots coming in above their pre-sale high estimate. The top lot Struth lent an important helping hand, with roughly $100K of over-the-estimate dollars to add to the pot.
The summary statistics are below (all results include the buyer's premium):
Total Lots: 35
Pre Sale Low Total Estimate: $528000
Pre Sale High Total Estimate: $775000
Total Lots Sold: 25
Total Lots Bought In: 10
Buy In %: 28.57%
Total Sale Proceeds: $787875
Here is the breakdown (using the Low, Mid, and High definitions from the preview post,
here
):
Low Total Lots: 10
Low Sold: 7
Low Bought In: 3
Buy In %: 30.00%
Total Low Estimate: $69000
Total Low Sold: $78750
Mid Total Lots: 22
Mid Sold: 16
Mid Bought In: 6
Buy In %: 27.27%
Total Mid Estimate: $436000
Total Mid Sold: $380125
High Total Lots: 3
High Sold: 2
High Bought In: 1
Buy In %: 33.33%
Total High Estimate: $270000
Total High Sold: $329000
The top photography lot by High estimate was lot 134, Thomas Struth, Kunsthistorisches Museum III, Vienna, 1989, at $100000-150000; it was also the top outcome of the sale at $254500. The next highest lot by High estimate was lot 13, Vik Muniz, Marlene Dietrich (Pictures of Diamonds), 2004, at $40000-60000; it did not sell.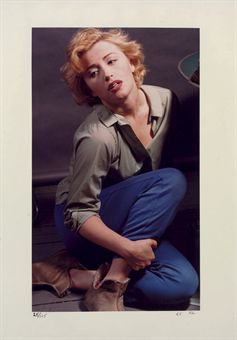 100.00% of the lots that sold had proceeds in or above the estimate range. There were a total of 2 surprises in this sale (defined as having proceeds of at least double the high estimate):
Lot 30, Cindy Sherman, As Marilyn Monroe, 1982, at $20000 (image at right, via Christie's)
Lot 194, Massimo
Vitali
,
Lernpark
, 2001, at $35000 (image at right, top, via Christie's)
Complete lot by lot results can be found here.
20 Rockefeller Plaza
New York, NY 10020