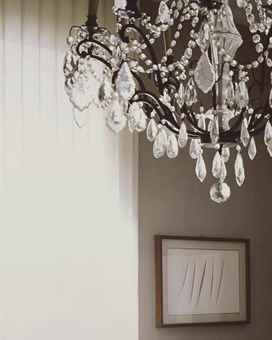 Christie's has to be happy with the results for the photography in its First Open sale last week. The overall Buy-In rate was under 10%, and every price range brought in more proceeds than its aggregate high estimate. Even without a lot of positive surprises, the auction performed well from top to bottom.
The summary statistics are below (all results include the buyer's premium):
Total Lots: 42
Pre Sale Low Total Estimate: $757000
Pre Sale High Total Estimate: $1100000
Total Lots Sold: 38
Total Lots Bought In: 4
Buy In %: 9.52%
Total Sale Proceeds: $1158875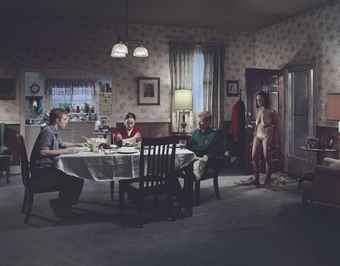 Here is the breakdown (using the Low, Mid, and High definitions from the preview post,
here
):
Low Total Lots: 13
Low Sold: 11
Low Bought In: 2
Buy In %: 15.38%
Total Low Estimate: $99000
Total Low Sold: $113500
Mid Total Lots: 24
Mid Sold: 22
Mid Bought In: 2
Buy In %: 8.33%
Total Mid Estimate: $531000
Total Mid Sold: $541875
High Total Lots: 5
High Sold: 5
High Bought In: 0
Buy In %: 0.00%
Total High Estimate: $470000
Total High Sold: $503500
The top lot by High estimate was lot 117, Thomas Struth, El Capitan (Yosemite National Park), California, 1999 at $100000-150000: it was also the top outcome of the sale at $206500.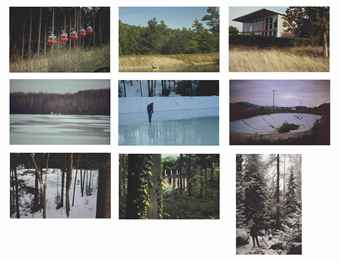 94.74% of the lots that sold had proceeds in or above the estimate range, and there were a total of three surprises in this sale (defined as having proceeds of at least double the high estimate):
Lot 34, Louise Lawler, Chandelier, 2007, at $52500 (image at right, top, via Christie's)
Lot 130, Gregory Crewdson, Untitled (Family Dinner), 2001-2002, at $43750 (image at right, middle, via Christie's)
Lot 131, Peter Doig, Untitled, 2000, at $17500 (image at right, bottom, via Christie's)
Complete lot by lot results can be found
here
.
20 Rockefeller Plaza
New York, NY 10020