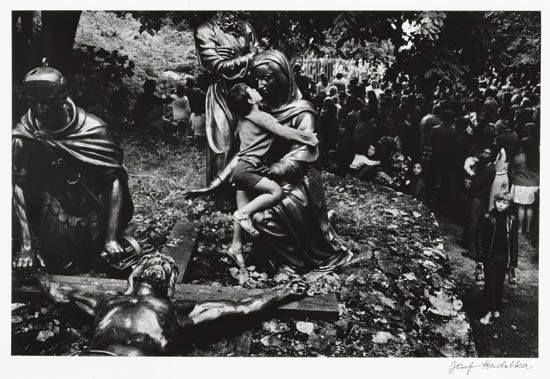 The results of Swann's various owner photographs and photobooks sale last week were generally uneventful, with an overall Buy-In rate just under 35% and Total Sale Proceeds that missed the estimate range by a pretty decent margin. Over 38% of the lots that did sell came in below the low estimate.
The summary statistics are below (all results include the buyer's premium):
Total Lots: 363
Pre Sale Low Total Estimate: $1394700
Pre Sale High Total Estimate: $2037750
Total Lots Sold: 239
Total Lots Bought In: 124
Buy In %: 34.16%
Total Sale Proceeds: $1178042
Here is the breakdown (using the Low, Mid, and High definitions from the preview post,
here
):
Low Total Lots: 330
Low Sold: 214
Low Bought In: 116
Buy In %: 35.15%
Total Low Estimate: $1411750
Total Low Sold: $766922
Mid Total Lots: 33
Mid Sold: 25
Mid Bought In: 8
Buy In %: 24.24%
Total Mid Estimate: $626000
Total Mid Sold: $411120
High Total Lots: 0
High Sold: NA
High Bought In: NA
Buy In %: NA
Total High Estimate: $0
Total High Sold: NA
The top lot by High estimate was lot 91, Adam Clark Vroman, A Trip to Snake Dance, Moqui-Indian Towns, and Petrified Forests of Arizona, 1895, at $30000-45000; it was also the top outcome of the sale at $48000.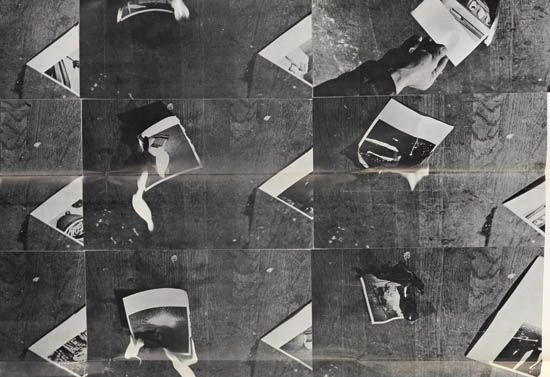 Only 61.51% of the lots that sold had proceeds in or above the estimate range, and there were a total of 7 surprises in this sale (defined as having proceeds of at least double the high estimate):
Lot 66, Louis Jacques Mandé Daguerre, Historique et Description des Procédés du Daguerréotype et du Diorama, 1839, at $3360
Lot 157, Josef Koudelka, France, 1973/1990, at $13200 (image at right, top, via Swann)
Lot 230, Herb Ritts, Wrapped Torso, 1989, at $15600
Lot 279, André Kertész, Washington Square (Winter), 1954/1967, at $22800
Lot 341, Bruce Nauman, Burning Small Fires, 1968, at $7800 (image at right, bottom, via Swann)
Lot 356, Keld Helmer-Petersen, 122 Favrefotografien, 1948, at $5040
Lot 361, Roger Livet and Frederic Megnet, Avant la Guerre, 1936, at $8400
Complete lot by lot results can be found
here
.