Last Thursday was seemingly a good day for 19th century Chinese photography, given the results at Swann's various owner photographs and photobooks sale that day. While the rest of the sale muddled along, the Chinese lots (both by known photographers and vernacular) performed exceedingly well, with many doubling their high estimates. Overall, the Buy-in rate hovered over 33% and the Total Sale Proceeds fell under the aggregate pre-sale low estimate.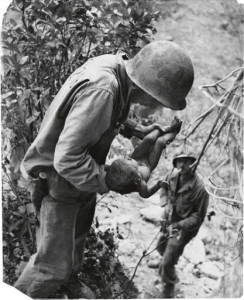 The summary statistics are below (all results include the buyer's premium):
Summary Statistics
Total Lots
301
Aggregate Pre Sale Low Estimate
$1272700
Aggregate Pre Sale High Estimate
$1884050
Total Lots Sold
199
Total Lots Bought In
102
Buy In %
33.89%
Total Sale Proceeds
$1191594
Here is the breakdown (using the Low, Mid, and High definitions from the preview post):
Detailed Breakdown
Low Total Lots
269
Total Low Lots Sold
178
Total Low Lots Bought In
91
Low Buy In %
33.83%
Aggregate High Estimate of Low Lots
$1260050
Total Proceeds from Low Lots
$823554
Mid Total Lots
32
Total Mid Lots Sold
21
Total Mid Lots Bought In
11
Mid Buy In %
34.38%
Aggregate High Estimate of Mid Lots
$624000
Total Proceeds from Mid Lots
$368040
Total High Lots
0
Total High Lots Sold
NA
Total High Lots Bought In
NA
High Buy In %
NA
Aggregate High Estimate of High Lots
$0
Total Proceeds from High Lots
NA
The top lot by High estimate was tied between two lots: lot 24, Southworth & Hawes, Daguerreotype of blue-eyed woman, c1850, estimated at $30000-45000, and lot 79, Edward Weston, Charis (nude), 1935, estimated at $35000-45000. The Southworth & Hawes did not sell and the Weston was the top outcome of the sale at $50400.
Only 66.33% of the lots that sold had proceeds in or above the estimate range, but there were a total of 12 surprises in this sale (defined as having proceeds of at least double the high estimate):
Lot 6, Felice Beato, folio of 7 photographs, 1860, estimated at $5000-7500, sold at $19200
Lot 8, Felice Beato, 4 part panorama of Odin Bay, 1862, estimated at $4000-6000, sold at $18000 (image at right, bottom, via Swann)
Lot 9, (Canton, China), suite of 9 photographs, 1870s, estimated at $1500-2500, sold at $6720
Lot 15, (China), 45 small formal photographs, 1867-1870s, estimated at $1000-1500, sold at $6960
Lot 16, (China), album containing 39 photographs, 1881, estimated at $2500-3500, sold at $24000
Lot 18, (China and Japan), portfolio of 50 photographs, 1890s, estimated at $3000-4500, sold at $18000
Lot 20, (Asia and the Americas), 180 carte-de-viste portraits, 1870s, estimated at $2500-3500, sold at $16800
Lot 21, (Asia), album containing 44 photographs, 1880s, estimated at $4000-6000, sold at $20400
Lot 38, Eadweard Muybridge, 2 plates from Animal Locomotion, 1887, estimated at $1800-2200, sold at $5520
Lot 110, W. Eugene Smith, Saipan, 1945, estimated at $9000-12000, sold at $26400 (image at right, top, via Swann)
Lot 224, George Platt Lynes, 100 photographs from the New York City Ballet, 1938-1951, estimated at $2500-3500, sold at $36000
Lot 277, Eliot Porter, Maple and Birch Trunks, New Hampshire, 1956/1980s, estimated at $1800-2200, sold at $4560
Complete lot by lot results can be found linked from here.