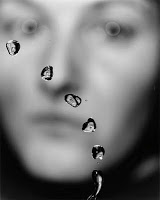 The results of Swann's various owner photographs sale last week were refreshingly solid, with an overall Buy-In rate just over 20% and Total Sale Proceeds that fell near the top end of the estimate range. The top six lots all found buyers above their high estimates.
The summary statistics are below (all results include the buyer's premium):
Total Lots: 162
Pre Sale Low Total Estimate: $794600
Pre Sale High Total Estimate: $1137300
Total Lots Sold: 127
Total Lots Bought In: 35
Buy In %: 21.60%
Total Sale Proceeds: $1024774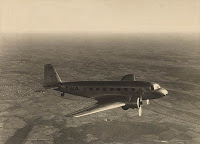 Here is the breakdown (using the Low, Mid, and High definitions from the preview post,
here
):
Low Total Lots: 143
Low Sold: 110
Low Bought In: 33
Buy In %: 23.08%
Total Low Estimate: $742300
Total Low Sold: $563974
Mid Total Lots: 19
Mid Sold: 17
Mid Bought In: 2
Buy In %: 10.53%
Total Mid Estimate: $395000
Total Mid Sold: $460800
High Total Lots: 0
High Sold: NA
High Bought In: NA
Buy In %: NA
Total High Estimate: $0
Total High Sold: NA
The top lot by High estimate was lot 9, Linnaeus Tripe, Photographs of the Elliot Marbles; and Other Subjects; in the Central Museum Madras, 1858-1859, at $35000-45000; it sold for $57600. The top outcome of the sale was lot 38, Adam Clark Vroman, Arizona and New Mexico, Volume II, 1897, at $62400.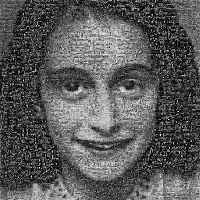 73.23% of the lots that sold had proceeds in or above the estimate range, and there were a total of 4 surprises in this sale (defined as having proceeds of at least double the high estimate):
.
Lot 103, Margaret Bourke-White, Untitled (TWA plane in flight), 1934-35, at $31200 (image at right, middle, via Swann)
Lot 105, O. Winston Link, Mr. and Mrs. Pope Watching the Last Steam Powered Passenger Train, Max Meadows, Virginia, 1957/1987, at $9600
Lot 128, Robert Silvers, Anne Frank, 2002, at $13200 (image at right, bottom, via Swann)
Lot 146, Susan Derges, The Observer and the Observed #6, 1992, at $28800 (image at right, top, via Swann)
Complete lot by lot results can be found linked from here.
104 East 25th Street
New York, NY 10010