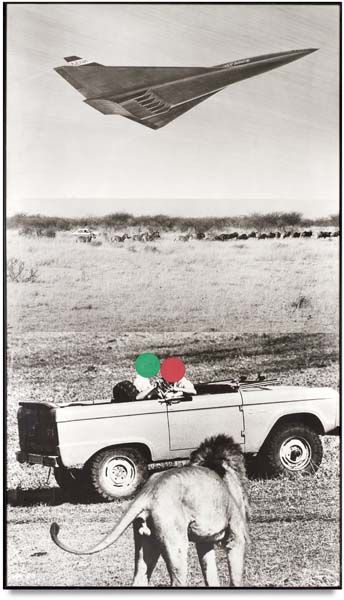 The photographs in the various Contemporary Art auctions at Phillips last week delivered more mixed results than those in the preceding sales at Christie's and Sotheby's. While the Total Sale Proceeds did cover the low estimate, the buy-in rate was over 35%. Dennis Hopper's works performed well beyond expectations, perhaps signalling a run-up ahead of his MOCA show this summer.
The summary statistics are below (all results include the buyer's premium):
Total Lots: 93
Pre Sale Low Total Estimate: $2232000
Pre Sale High Total Estimate: $3157000
Total Lots Sold: 58
Total Lots Bought In: 35
Buy In %: 37.63%
Total Sale Proceeds: $2413563
Here is the breakdown (using the Low, Mid, and High definitions from the preview post, here):
Low Total Lots: 34
Low Sold: 24
Low Bought In: 10
Buy In %: 29.41%
Total Low Estimate: $225000
Total Low Sold: $240375
Mid Total Lots: 45
Mid Sold: 26
Mid Bought In: 19
Buy In %: 42.22%
Total Mid Estimate: $1302000
Total Mid Sold: $596788
High Total Lots: 14
High Sold: 8
High Bought In: 6
Buy In %: 42.86%
Total High Estimate: $1900000
Total High Sold: $1576400
The top photography lot by High estimate was lot 13, John Baldessari, Two Cars, One Red, in Different Environments, 1990, at $300000-400000; it sold for $338500. The top outcome of the sale was lot 134, John Baldessari, Lion Jet Truck, 1988, at $554500. (Image at right, top, via Phillips.)

81.03% of the lots that sold had proceeds in or above the estimate range. There were a total of 6 surprises in this sale (defined as having proceeds of at least double the high estimate):
Lot 225, Dennis Hopper, Ed Ruscha, 1964, at $23750
Lot 229, Dennis Hopper, Andy Warhol and Members of the Factory, 1964, at $26250
Lot 230, Dennis Hopper, Dennis Hopper, 1962, at $31250
Lot 231, Dennis Hopper, John Wayne and Dean Martin, 1962, at $27500
Lot 279, Richard Prince, Untitled (Cowboy), 1992, at $96100
Lot 564, Catherine Opie, Untitled #13 (Wall Street), 2001, at $16250 (image at right, via Phillips)
Complete lot by lot results can be found here (Minor), here (Part I) and here (Part II).
Phillips De Pury & Company
450 West 15th Street
New York, NY 10011