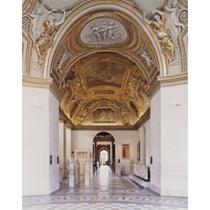 The results for the photography buried in Sotheby's various Contemporary Art sales earlier this week, coupled with those at Christie's in the days before, are making me think that the confident art market swagger is on its way to a full recovery. Sotheby's total photo proceeds topped their high estimate with room to spare, with a buy-in rate hovering around 10% and more than 50% of the lots that sold selling above their range. Virtually all the high end lots found buyers. On a going forward basis, I think we can expect this positive, optimistic momentum to swell the Fall consignments.
The summary statistics are below (all results include the buyer's premium):
Total Lots: 52
Pre Sale Low Total Estimate: $2894000
Pre Sale High Total Estimate: $4099000
Total Lots Sold: 46
Total Lots Bought In: 6
Buy In %: 11.54%
Total Sale Proceeds: $4255750
Here is the breakdown (using the Low, Mid, and High definitions from the preview post,
here
):
Low Total Lots: 1
Low Sold: 1
Low Bought In: 0
Buy In %: 00.00%
Total Low Estimate: $10000
Total Low Sold: $8125
Mid Total Lots: 30
Mid Sold: 25
Mid Bought In: 5
Buy In %: 16.67%
Total Mid Estimate: $849000
Total Mid Sold: $896125
High Total Lots: 21
High Sold: 20
High Bought In: 1
Buy In %: 4.76%
Total High Estimate: $3240000
Total High Sold: $3351500
The top photography lot by High estimate was lot 49, Andreas Gursky, Rimini, 2003, at $500000-700000; it was also the top outcome of the sales at $722500.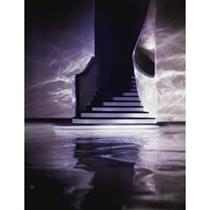 97.83% of the lots that sold had proceeds in or above the estimate range. There were a total of 4 surprises in this sale (defined as having proceeds of at least double the high estimate):
Lot 327, Matthew Day Jackson, Bucket, 2007, at $34375
Lot 425, Candida Höfer, Musee Du Louvre, Paris XV, 2005, at $104500 (image at right, top, via Sotheby's)
Lot 431, James Casebere, Spiral Staircase, 2002-2003, at $50000 (image at right, via Sotheby's)
Lot 432, Hiroshi Sugimoto, Satellite City Towers, 2002, at $28125
1334 York Avenue
New York, NY 10021