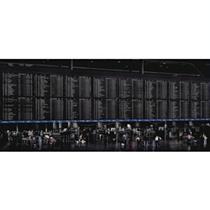 The positive run for contemporary photography continued at Sotheby's last week, with another set of sales results that topped their Total High Estimate. An Andreas Gursky print crossed the $2 million dollar threshold once again, for the second time this year. With an overall buy-in rate under 18% and more than two thirds of the photo lots that sold selling above their range, it was an excellent outcome all around, even with two out of the top three photo lots failing to find buyers.
The summary statistics are below (all results include the buyer's premium):
Total Lots: 39
Pre Sale Low Total Estimate: $2999000
Pre Sale High Total Estimate: $4351000
Total Lots Sold: 32
Total Lots Bought In: 7
Buy In %: 17.95%
Total Sale Proceeds: $4412875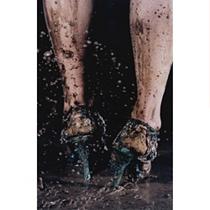 Here is the breakdown (using the Low, Mid, and High definitions from the preview post, here):
.
Low Total Lots: 0
Low Sold: NA
Low Bought In: NA
Buy In %: NA
Total Low Estimate: $0
Total Low Sold: NA
Mid Total Lots: 21
Mid Sold: 18
Mid Bought In: 3
Buy In %: 14.29%
Total Mid Estimate: $641000
Total Mid Sold: $713750
High Total Lots: 18
High Sold: 14
High Bought In: 4
Buy In %: 22.22%
Total High Estimate: $3710000
Total High Sold: $3699125
The top photography lot by High estimate was lot 8, Andreas Gursky, Frankfurt, 2007, at $1200000-1800000; it was also the top outcome of the two sales at $2098500. (Image at right, top, via Sotheby's.)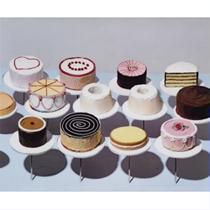 93.75% of the lots that sold had proceeds in or above the estimate range. There were a total of 2 surprises in these sales (defined as having proceeds of at least double the high estimate):
Lot 417, Marilyn Minter, Twins, 2006, at $74500
Lot 419, Sharon Core, Cakes, 2004, at $80500
Complete lot by lot results can be found here (Evening) and here (Day).
Sotheby's
1334 York Avenue
New York, NY 10021