When Andreas Gursky's Rhein II sold for just over $4.3 million dollars in 2011, setting the record for the top price ever paid at auction for a photograph, the result created a flood of commentary in the popular press. Some writers took the approach of considering the sale of the Gursky as a signpost for the ever increasing value of contemporary photography in comparison to other types of contemporary art, while others opted for the snarkier "would you pay that kind of money for a boring river landscape?" kind of hatchet job. In both cases, there was plenty of hue and cry over a photograph garnering such astronomical sums and plenty of speculation about what it all might mean.
Last week, the Jeff Koons photograph shown above, The New Jeff Koons, from 1980, sold for $9405000 and hardly a peep was heard from either the photography press or the mainstream art media. For the record, the work is a Duratrans transparency displayed on a lightbox (the power cord is just visible in the lower left). Duratrans is a color transparency material developed by Kodak in the late 1970s that is generally used for backlit photographic signage, tradeshow booths, and TV studio displays. So apart from the technical hairsplitters who will want to consider the printing differences between this process and that used by Jeff Wall for his color transparencies, I think we are safe in calling this work a "photograph", especially given the way the work is presented and Koons' options in 1980 when he made the work. In an age when the definition of "photograph" has been extended in so many different ways, I don't think I'm out on a limb in any way in including this particular image under the larger umbrella of the medium. So shouldn't we be having an overheated debate about the merits of Koons' early image, where it fits in his artistic development, where it belongs in the history of photographic portraiture, and whether its recent price is in any way correlated its overall importance? Didn't we just more than double the top price ever paid for a photograph?
In the context of the photography buried in Sotheby's pair of Contemporary Art sales last week, there's nothing like a work estimated at $2.5-3.5M selling for $9.4M to pump up the results numbers. More generally, the overall Buy-In rate was up over 35% and there were hardly any positive surprises beyond the Koons, so while we might have predicted a less than stellar overall outcome, the astonishing success of the Koons drowns out any other statistical analysis we might normally make.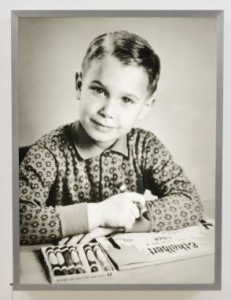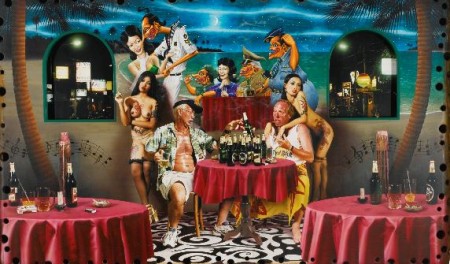 As usual, the summary statistics are below (all results include the buyer's premium):
Summary Statistics
Total Lots
53
Aggregate Pre Sale Low Estimate
$7086000
Aggregate Pre Sale High Estimate
$10018000
Total Lots Sold
33
Total Lots Bought In
20
Buy In %
37.74%
Total Sale Proceeds
$13291625
Here is the breakdown (using the Low, Mid, and High definitions from the preview post):
Detailed Breakdown
Low Total Lots
0
Total Low Lots Sold
NA
Total Low Lots Bought In
NA
Low Buy In %
NA
Aggregate High Estimate of Low Lots
$0
Total Proceeds from Low Lots
NA
Mid Total Lots
22
Total Mid Lots Sold
15
Total Mid Lots Bought In
7
Mid Buy In %
31.82%
Aggregate High Estimate of Mid Lots
$618000
Total Proceeds from Mid Lots
$485000
Total High Lots
31
Total High Lots Sold
18
Total High Lots Bought In
13
High Buy In %
41.94%
Aggregate High Estimate of High Lots
$9400000
Total Proceeds from High Lots
$12806625
The top photography lot by High estimate was lot 9, Jeff Koons, The New Jeff Koons, 1980, estimated at $2500000-3500000; it was also the top outcome of the sale at $9405000 (image at top, via Sotheby's).
93.94% of the lots that sold had proceeds in or above their estimate. There were only two surprises in these sales (defined as having proceeds of at least double the high estimate):
Lot 9, Jeff Koons, The New Jeff Koons, 1980, estimated at $2500000-3500000, sold at $9405000 (image at right, top, via Sotheby's)
Lot 604, Ashley Bickerton, The Expats, 2004, estimated at $30000-50000, sold at $100000 (image at right, bottom, via Sotheby's)
Complete lot by lot results can be found here (Evening) and here (Day).