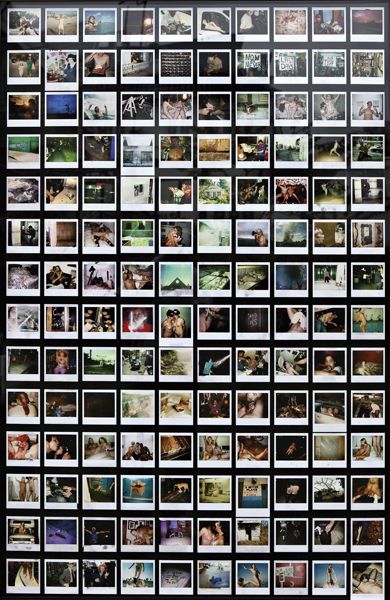 The media narrative around the results of Phillips' Contemporary Art sales in London last week has centered on weakness in the market (via Art Market Monitor here and here), but the photography buried in the pair of sales performed, for the most part, in line with expectations. Most of the top photo lots found buyers in their estimate ranges. The overall Buy-In rate was somewhat soft (at just over 32%) and the Total Sale Proceeds fell just below the bottom of the estimate range, but in general, it wasn't too far from "normal", given a mixed bag of material, a lack of superior/standout lots, and a summertime sale date.
The summary statistics are below (all results include the buyer's premium):
Total Lots: 46
Pre Sale Low Total Estimate: £853000
Pre Sale High Total Estimate: £1208000
Total Lots Sold: 31
Total Lots Bought In: 15
Buy In %: 32.61%
Total Sale Proceeds: £836125
Here is the breakdown (using the Low, Mid, and High definitions from the preview post, here):
Low Total Lots: 4
Low Sold: 2
Low Bought In: 2
Buy In %: 50.00%
Total Low Estimate: £17000
Total Low Sold: £5500
Mid Total Lots: 25
Mid Sold: 16
Mid Bought In: 9
Buy In %: 36.00%
Total Mid Estimate: £356000
Total Mid Sold: £205875
High Total Lots: 17
High Sold: 13
High Bought In: 4
Buy In %: 23.53%
Total High Estimate: £835000
Total High Sold: £624750
The top lot by High estimate was lot 21, Gilbert & George, Damned Buddleia, 1980, at £150000-200000; it was also the top outcome of the sale at £169250.
90.32% of the lots that sold had proceeds in or above their estimate. There was only one surprise in these sales (defined as having proceeds of at least double the high estimate):
Lot 181, Dash Snow, Untitled, 2007, at £63650 (image at right, top, via Phillips)
Complete lot by lot results can be found here (Evening) and here (Day).
Phillips De Pury & Company
Howick Place
London SW1P 1BB