The photography results from Sotheby's Contemporary Art auctions in London last week were generally lackluster, dragged down by a few too many passes on the higher priced photographs. With an overall Buy-In rate for photography across the two sales of nearly 30% and almost no meaningful positive surprises, the Total Sale Proceeds for photography came in under the low end of the range.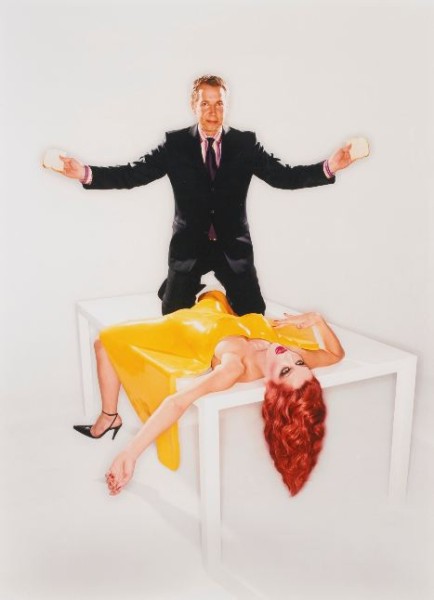 The summary statistics are below (all results include the buyer's premium):
Summary Statistics
Total Lots
34
Aggregate Pre Sale Low Estimate
£1293000
Aggregate Pre Sale High Estimate
£1901000
Total Lots Sold
24
Total Lots Bought In
10
Buy In %
29.41%
Total Sale Proceeds
£1224600
Here is the breakdown (using the Low, Mid, and High definitions from the preview post):
Detailed Breakdown
Low Total Lots
0
Total Low Lots Sold
NA
Total Low Lots Bought In
NA
Low Buy In %
NA
Aggregate High Estimate of Low Lots
£0
Total Proceeds from Low Lots
NA
Mid Total Lots
21
Total Mid Lots Sold
17
Total Mid Lots Bought In
4
Mid Buy In %
19.05%
Aggregate High Estimate of Mid Lots
£321000
Total Proceeds from Mid Lots
£283450
Total High Lots
13
Total High Lots Sold
7
Total High Lots Bought In
6
High Buy In %
46.15%
Aggregate High Estimate of High Lots
£1580000
Total Proceeds from High Lots
£941150
The top lot by High estimate was lot 37, Andreas Gursky, Singapore Börse, 1997, at £350000-550000; it was also the top outcome of the two sales £421250.
95.83% of the lots that sold had proceeds in or above their estimate. There was only one surprise in these sales (defined as having proceeds of at least double the high estimate), coming on one of the lowest estimated lots:
Lot 361, David LaChapelle, Andy Warhol: Last Sitting, 1986 and Jeff Koons: Sandwich, 2001, together estimated at £5000-7000, selling for £15000 (image at right, top, via Sotheby's)
Complete lot by lot results can be found here (Evening) and here (Day).