The results of the recent combination fine/vernacular photographs sale at Swann were generally uneventful. An album of Martin Chambi's photographs from Cusco, Peru, and elsewhere provided a major positive surprise, soaring to nearly $60K. But this was just one unexpected outcome in a sale that largely stayed put. With an overall Buy-In rate of just higher than a third, the Total Sale Proceeds fell a bit underneath the low end of the aggregate pre-sale estimate range.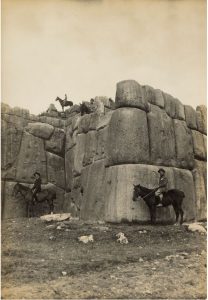 The summary statistics are below (all results include the buyer's premium):
Summary Statistics
Total Lots
315
Aggregate Pre Sale Low Estimate
$1253050
Aggregate Pre Sale High Estimate
$1855450
Total Lots Sold
209
Total Lots Bought In
106
Buy In %
33.65%
Total Sale Proceeds
$1226530
Here is the breakdown (using our typical Low, Mid, and High price range definitions):
Detailed Breakdown
Low Total Lots
283
Total Low Lots Sold
185
Total Low Lots Bought In
98
Low Buy In %
34.63%
Aggregate High Estimate of Low Lots
$1142450
Total Proceeds from Low Lots
$768405
Mid Total Lots
29
Total Mid Lots Sold
22
Total Mid Lots Bought In
7
Mid Buy In %
24.14%
Aggregate High Estimate of Mid Lots
$518000
Total Proceeds from Mid Lots
$350625
Total High Lots
3
Total High Lots Sold
2
Total High Lots Bought In
1
High Buy In %
33.33%
Aggregate High Estimate of High Lots
$195000
Total Proceeds from High Lots
$107500
The top lot by High estimate was lot 185, Robert Mapplethorpe, Lisa Lyon, 1980-1982 estimated at $50000-75000; it sold at $50000. The top outcome of the sale was lot 251, Martin Chambi, Album with 118 photographs, 1920s, estimated at $6000-9000, sold at $58750 (image above, via Swann).
79.90% of the lots that sold had proceeds in or above the estimate range and there were a total of 7 positive surprises in the sale (defined as having proceeds of at least double the high estimate). Six of these lots came in the vernacular imagery section (lot 245 India – Industry, lot 251, Martin Chambi, lot 253, Flora and Fauna, lot 268, Home Sweet Home, lot 286, Fritz Lang – Metropolis, and lot 295, Marvel Beauty School – Winnipeg, MB). The one positive surprise in fine photographs was as follows (image above via Swann):
Lot 171, Graciela Iturbide, 5 photographs from Mujeres de Juchitan, 1979-1989/1990, estimated at $5000-7500, sold at $15000
The complete lot by lot results can be found here.