The top four Richard Price lots carried the day in the recent Bound to Fail and Post-War and Contemporary Art Evening, Morning, and Afternoon sales at Christie's. Those four lots accounted for roughly $9.7M of the $12M Total Sale Proceeds, with major outcomes (for photography) at $3.5M, $2.8M, and $2.4M. The afternoon sale trailed off with a vengeance, with pass after photographic pass, driving the Buy-In statistics through the floor (to 46% overall), but the big lots had already cemented the aggregate success. In the end, the Total Sale Proceeds fell in the middle of the pre-sale range.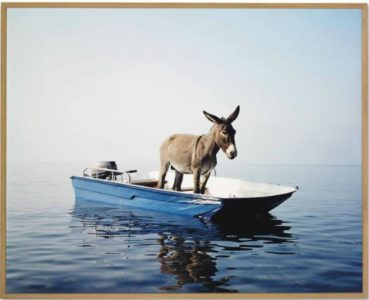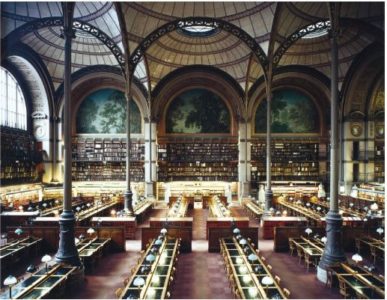 The summary statistics are below (all results include the buyer's premium):
Summary Statistics
Total Lots
39
Aggregate Pre Sale Low Estimate
$10775000
Aggregate Pre Sale High Estimate
$15335000
Total Lots Sold
21
Total Lots Bought In
18
Buy In %
46.15%
Total Sale Proceeds
$12064250
Here is the breakdown (using the Low, Mid, and High definitions from the preview post):
Detailed Breakdown
Low Total Lots
0
Total Low Lots Sold
NA
Total Low Lots Bought In
NA
Low Buy In %
NA
Aggregate High Estimate of Low Lots
$0
Total Proceeds from Low Lots
$0
Mid Total Lots
11
Total Mid Lots Sold
7
Total Mid Lots Bought In
4
Mid Buy In %
36.36%
Aggregate High Estimate of Mid Lots
$355000
Total Proceeds from Mid Lots
$245000
Total High Lots
28
Total High Lots Sold
14
Total High Lots Bought In
14
High Buy In %
50.00%
Aggregate High Estimate of High Lots
$14980000
Total Proceeds from High Lots
$11819250
The top lot by High estimate was lot 57B, Richard Prince, Untitled (Cowboy), 2000, estimated at $2500000-3500000 (image in preview post). It was also the top photography outcome of the sales at $3525000.
85.71% of the lots that sold had proceeds in or above the estimate range and there were a total of 2 positive surprises in the sales (defined as having proceeds of at least double the high estimate) (images above, via Christie's):
Lot 12A, Paola Pivi, Untitled (Donkey), 2003, estimated at $60000-80000, sold at $227000
Lot 115, Candida Höfer, Bibliotheque Nationale de France XXIII, 1997, estimated at $10000-15000, sold at $30000
The complete lot by lot results can be found here (Bound to Fail),  here (Evening),  here (Morning), and  here (Afternoon).