Trying to predict the outcome of a benefit auction is a exercise fraught with difficulty. For some lots, and even whole auctions, the positive energy of the moment and the strong desire to support the charitable organization hosting the auction can drive prices to inexplicably high levels. But in other circumstances, and perhaps sadly, charity auctions can struggle to sell everything they have on offer, largely because there are too few buyers in the room to soak up all the donated material. While moving online and opening things up to a broader group of potential buyers can certainly help, charity auctions can still be a source of incredible (but almost guilty) artistic bargains for those collectors who are paying close attention.
Perhaps due to the current COVID pandemic anxieties, the recent Aperture benefit sale hosted by Christie's (online) seems to have faced the soft demand scenario. The overall Buy-In rate came in at more than a third, which would have dampened the results on its own. But with no positive surprises and nearly 60% of the lots that did sell finding buyers below their estimate ranges, interest was clearly too thin to drive the Total Sale Proceeds up where Aperture might have liked them. In the end, the sale brought in roughly $240K, which will certainly fund any number of worthy initiatives, but probably won't provide the explosive positive push the organization might have hoped for.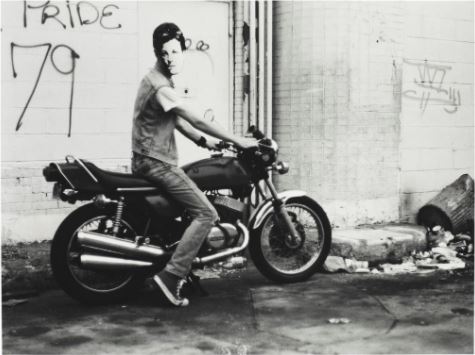 The summary statistics are below (all results include the buyer's premium):
Summary Statistics
Total Lots
66
Aggregate Pre Sale Low Estimate
$360500
Aggregate Pre Sale High Estimate
$523500
Total Lots Sold
42
Total Lots Bought In
24
Buy In %
36.36%
Total Sale Proceeds
$236875
Here is the breakdown (using our typical Low, Mid, and High definitions):
Detailed Breakdown
Low Total Lots
55
Total Low Lots Sold
34
Total Low Lots Bought In
21
Low Buy In %
38.18%
Aggregate High Estimate of Low Lots
$351500
Total Proceeds from Low Lots
$148750
Mid Total Lots
11
Total Mid Lots Sold
8
Total Mid Lots Bought In
3
Mid Buy In %
27.27%
Aggregate High Estimate of Mid Lots
$172000
Total Proceeds from Mid Lots
$88125
Total High Lots
0
Total High Lots Sold
NA
Total High Lots Bought In
NA
High Buy In %
NA
Aggregate High Estimate of High Lots
$0
Total Proceeds from High Lots
$0
The top lot by High estimate was lot 24, Vik Muniz, Pictures of Paper: Heat Spell, after Weegee, 2008, estimated at $15000-25000; it did not sell. The top outcome of the sale was lot 58, David Wojnarowicz, Arthur Rimbaud in New York (Motorcycle, Pride 79), 1978/2004, estimated at $12000-18000, sold at $21250 (image above, via Christie's.)
Just 40.48% of the lots that sold had proceeds in or above the estimate range and there were no positive surprises in the sale (defined as having proceeds of at least double the high estimate).
The complete lot by lot results can be found here.