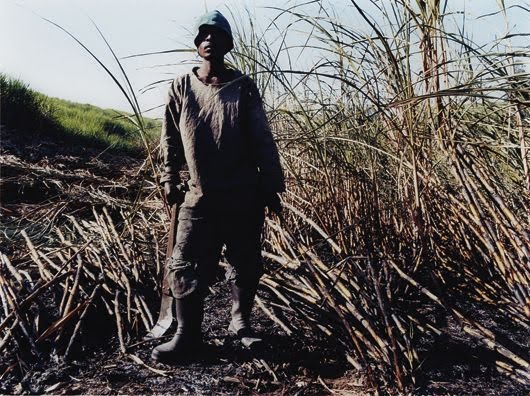 The results for the photographs in the AFRICA themed sale at Phillips last week fell solidly into the estimate range, led by works by Malick Sidibé and Zwelethu Mthethwa. Overall however, the total photo proceeds were significantly less than the BRIC and SEX themed sales earlier in the year.
The summary statistics are below (all results include the buyer's premium):
Total Lots: 75
Pre Sale Low Total Estimate: $386300
Pre Sale High Total Estimate: $554700
Total Lots Sold: 53
Total Lots Bought In: 22
Buy In %: 29.33%
Total Sale Proceeds: $477250
Here is the breakdown (using the Low, Mid, and High definitions from the preview post,
here
):
Low Total Lots: 62
Low Sold: 41
Low Bought In: 21
Buy In %: 33.87%
Total Low Estimate: $272700
Total Low Sold: $205500
Mid Total Lots: 12
Mid Sold: 11
Mid Bought In: 1
Buy In %: 8.33%
Total Mid Estimate: $202000
Total Mid Sold: $191250
High Total Lots: 1
High Sold: 1
High Bought In: 0
Buy In %: 0.00%
Total High Estimate: $80000
Total High Sold: $80500
The top lot by High estimate was lot 61,
Yinka
Shonibare
,
Un Ballo in Maschera (I-X),
2004-2005, at $60000-80000; it was also the top outcome of the sale at $80500.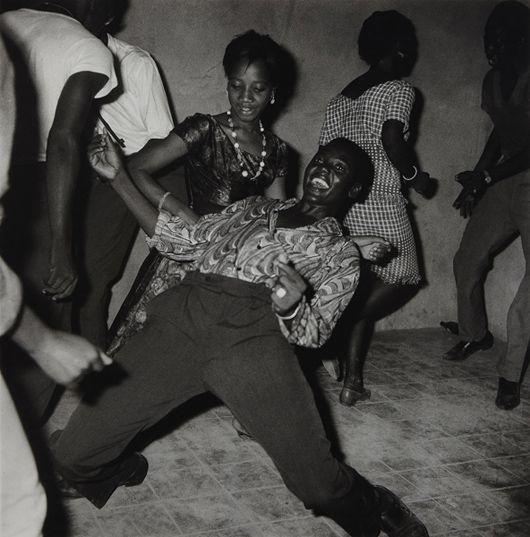 90.57% of the lots that sold had proceeds in or above the estimate range. There were a total of 5 surprises in this sale (defined as having proceeds of at least double the high estimate):
Lot 1, Malick Sidibé, Nuit de Noel (Happy-Club), 1963/Later, at $9375
Lot 3, Zwelethu Mthethwa, Untitled from Sugar Cane Series, 2003, at $13750 (image at right, top, via Phillips)
Lot 33, Malick Sidibé, Regardez-Moi!, 1962, 2000, at $12500 (image at right, via Phillips)
Lot 169, George Rodger, The Champion of a Korongo Nuba Wrestling Match is Carried Shoulder High, Kordofan, Southern Sudan, 1949/1999, at $8750
Lot 185, Malick Sidibé, Les nouveaux circoni, 1983/1995, at $7500
Complete lot by lot results can be found
here
.
450 West 15th Street
New York, NY 10011