As more in-person auctions shift to quarantine friendly online-only affairs, we will soon have more data about what is really happening to the secondary market for photography during the pandemic. At WestLicht in Vienna last week, we saw solid sell through (with an overall Buy-In rate less than 30%), but soft prices (with only 28% of lots finding buyers in or above their estimate ranges) – so this single data point tells us the market is functioning and still liquid, but demand is weaker, driving prices down.
But since there were no top price tier lots in this sale, these results don't tell us anything about the high end of the market. And whether this is a replay of the market drop after the 2008 financial crisis (where those willing to step into the softness of the market came away with relative bargains) or something else entirely, it is too early to tell. When the dust settled here, the Total Sale Proceeds came in above €500K which might be declared a victory given the circumstances, but with no positive surprises to give the numbers a lift, the total was still meaningfully below the aggregate pre-sale estimate range.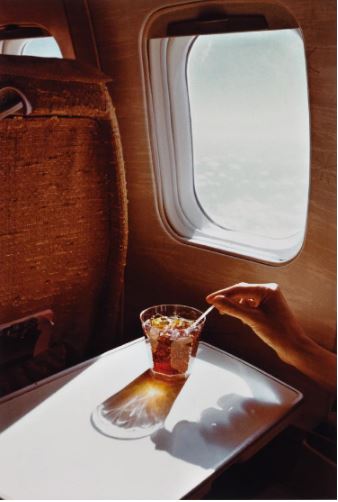 The summary statistics are below (all results include the buyer's premium, in this case, 20% for lots purchased by non-EU buyers):
Summary Statistics
Total Lots
171
Aggregate Pre Sale Low Estimate
€672700
Aggregate Pre Sale High Estimate
€827500
Total Lots Sold
122
Total Lots Bought In
49
Buy In %
28.65%
Total Sale Proceeds
€533940
Here is the breakdown (using our typical Low, Mid, and High definitions):
Detailed Breakdown
Low Total Lots
153
Total Low Lots Sold
106
Total Low Lots Bought In
47
Low Buy In %
30.72%
Aggregate High Estimate of Low Lots
€544500
Total Proceeds from Low Lots
€307260
Mid Total Lots
18
Total Mid Lots Sold
16
Total Mid Lots Bought In
2
Mid Buy In %
11.11%
Aggregate High Estimate of Mid Lots
€283000
Total Proceeds from Mid Lots
€226680
Total High Lots
0
Total High Lots Sold
NA
Total High Lots Bought In
NA
High Buy In %
NA
Aggregate High Estimate of High Lots
€0
Total Proceeds from High Lots
€0
The top lot by High estimate was lot 110, William Eggleston, En Route to New Orleans, 1971-1974, estimated at €20000-30000. It was also the top outcome of the sale at €45600 (image above, via WestLicht).
Only 28.69% of the lots that sold had proceeds in or above the estimate range and there were no positive surprises in the sale (defined as having proceeds of at least double the high estimate).
Complete lot by lot results can be found here.