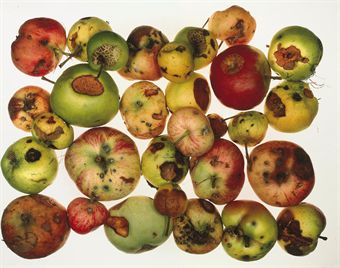 Christie's has a lower end King Street sale of Photographs scheduled for later this week in London. It's a mixed bag various owner auction, dominated by works from the collections of Norman Hall and New York gallerist James Danziger. Overall, there are 159 photography lots on offer, with a Total High Estimate of £1141800.
Here's the breakdown:
Total Low Lots (high estimate up to and including £5000): 105
Total Low Estimate (sum of high estimates of Low lots): £320800
Total Mid Lots (high estimate between £5000 and £25000): 47
Total Mid Estimate: £506000
Total High Lots (high estimate above £25000): 7
Total High Estimate: £315000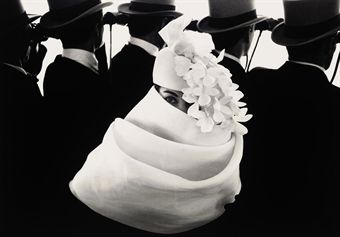 The top lot by High estimate is lot 51, Irving Penn, Picasso (B), Cannes, 1957/Later, at £60000-80000.
.
Here is the list of photographers who are represented by five or more lots in the sale (with the number of lots in parentheses):
Irving Penn (10)
Robert Doisneau (6)
Horst P. Horst (6)
Jeanloup Sieff (6)
Edouard Boubat (5)
The complete lot by lot catalog can be found here. The eCatalogue is located here.
(Images at right: lot 145, Irving Penn, Red Apples, New York, 1985/1995, at £25000-35000, top, and lot 91, Frank Horvat, Givenchy Hat, Jardin des Modes, Paris, 1957/Later, at £8000-10000, bottom, via Christie's.)
Photographs
November 26th
Christie's
8 King Street, St. James's
London SW1Y 6QT