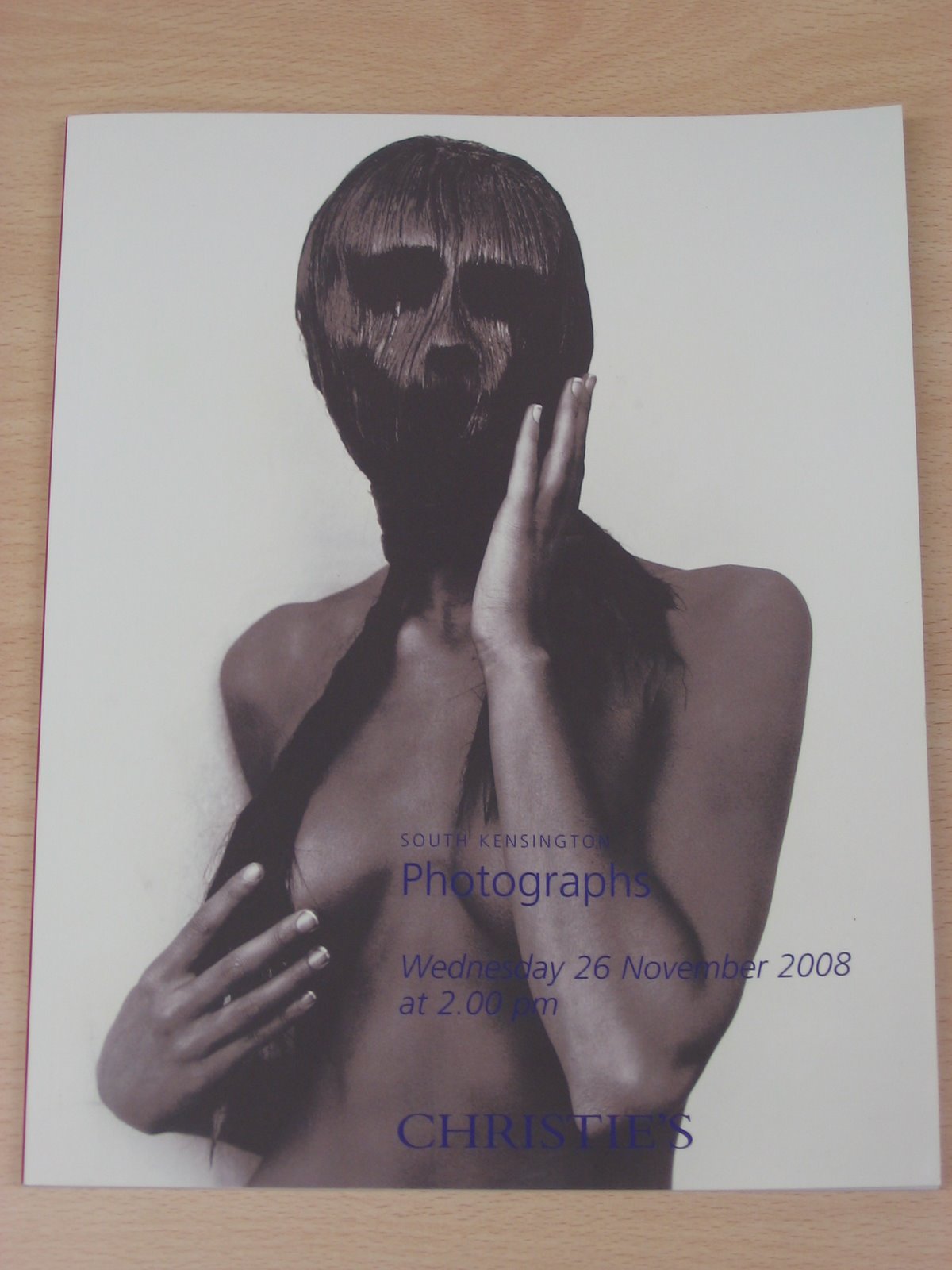 A haphazard mix of photographs has been gathered together for this mop-up sale at Christie's South Kensington location. When you've become the high volume leader (as Christie's has), it is inevitable that a decent portion of what is consigned falls into the bottom end of the range; by sequestering these lots off into a sale of their own, they can be focused at collectors who are looking for lower end or secondary images, without distracting from the top end VIPs (very important pictures). 32 lots in the sale come from gallerist James Danziger (who writes an excellent blog on photography, found here), with another 23 coming from the Springfield Collection (mostly 1930s German works).
In total, the sale has 168 lots available, with a total high estimate of 535000 Pounds. Approximately 87% of the lots are in the Low price range (see below), with just over 46% of the works being later prints.
Here's the price breakdown:
Total Low Lots (high estimate below 5000 Pounds): 146
Total Low Estimate (sum of high estimates of Low lots): 393000 Pounds
Total Mid Lots (high estimate between 5000 and 25000 Pounds): 22
Total Mid Estimate: 142000 Pounds
Total High Lots (high estimate above 25000 Pounds): 0
Total High Estimate: 0 Pounds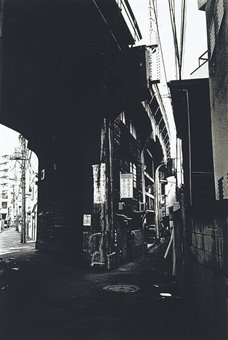 Unfortunately, there just isn't much to tempt us in this sale. The only lot that catches our eye is Lot 154 Daido Moriyama, How to Create a Beautiful Picture: Fin (City), 1988 (image at right). We still don't have a Moriyama in the collection, but we'll certainly acquire one at some point.
Given the material arrayed here, we can't really imagine this sale blowing the doors off in this economic environment, so perhaps this will be a good hunting ground for bargains.
November 26th
85 Old Brompton Road
London SW7 3LD