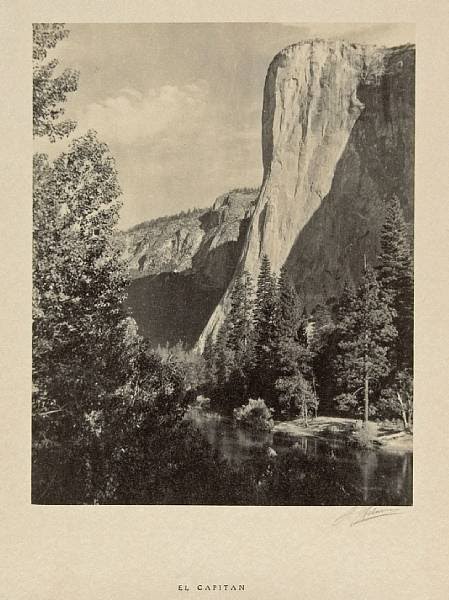 Bonhams' various owner Photographs sale next week brings together its customary West coast flavored selection of lower end material. The auction contains a number of Cole Weston prints of Edward Weston negatives. Overall, there are 110 photographs on offer, with a total High estimate of $748500.
Here's the statistical breakdown:
Total Low Lots (high estimate up to and including $10000): 100
Total Low Estimate (sum of high estimates of Low lots): $517500
Total Mid Lots (high estimate between $10000 and $50000): 9
Total Mid Estimate: $171000
Total High Lots (high estimate above $50000): 1
Total High Estimate: $60000
The top lot by High estimate is lot 38, Ansel Adams, Parmelian Prints of the High Sierras, 1927, at $40000-60000. (Image at right, top, via Bonhams.)
Below is the list of photographers represented by 3 or more lots in the sale (with the number of lots in parentheses):
Edward Weston (14)
Ansel Adams (11)
Harry Callahan (8)
Brett Weston (6)
Philippe Halsman (4)
Herb Ritts (4)
Ruth Bernhard (3)
Edward Curtis (3)
Andre Kertesz (3)
Terry O'Neill (3)
RISD portfolios (3)
.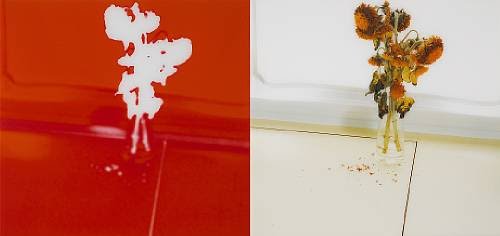 For our own collection, I quite liked lot 107, Uta Barth, Untitled (05.6), 2005. (Image at right, bottom, via Bonhams.)
The complete lot by lot catalog can be found here.
Photographs
November 2nd
Bonhams
580 Madison Avenue
New York, NY 10022