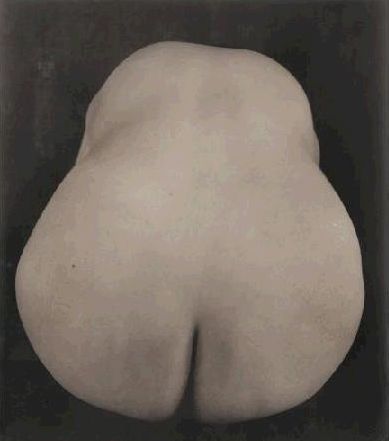 Sotheby's Paris has put together a strong various owner photographs sale to coincide with this year's Paris Photo. The auction of primarily vintage material is anchored by a deep selection of works by Edward Weston and Tina Modotti from their years in Mexico. (The prints come from the collection of Anita Brenner, who sat for the stunning nudes on offer.) There are also solid groups of images by Eugène Atget and Heinz Hajek–Halke, as well as standout vintage prints by Gustave Le Gray, Richard Avedon, and Manuel Alvarez Bravo. Overall, there are a total of 152 lots on offer, with a Total High Estimate of 3228300€.
Here's the breakdown:
.
Total Low Lots (high estimate up to and including 7500€): 39
Total Low Estimate (sum of high estimates of Low lots): 223300€
Total Mid Lots (high estimate between 7500€ and 35000€): 98
Total Mid Estimate: 1605000€
Total High Lots (high estimate above 35000€): 15
Total High Estimate: 1400000€
.
The top lot by High estimate is lot 41, Edward Weston, Nu (Anita Brenner), 1925, at 150000-200000€. (Image at right, top, via Sotheby's.)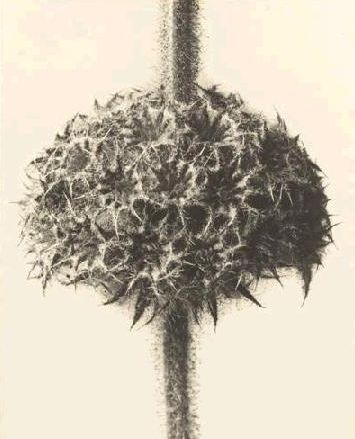 Here is a short list of the photographers who are represented by five or more lots in the sale (with the number of lots in parentheses):
Edward Weston (23)
Eugène Atget (15)
Heinz Hajek–Halke (12)
Irving Penn (8)
Tina Modotti (7)
Josef Sudek (7)
André Kertész (5)
Heinrich Kühn (5)
Since we are flower collectors, we are particularly interested by lot 63, Karl Blossfeldt, Bullota Ruperstris, c1920 (image at right, bottom, via Sotheby's). While we already own one image by Blossfeldt, his work does not come up at auction very often, so we are always keen to check out those prints that do surface from time to time.
The complete lot by lot catalog can be found
here
.
November 19th
76, Rue Du Faubourg Saint-Honoré
75008 Paris