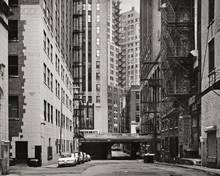 Villa Grisebach has its various owner photographs sale in Berlin later this week, with its usual mix of European material on offer. A group of architectural studies by Walter Gropius are among the highlights. Overall, there are a total of 196 lots available in this sale, with a Total High Estimate of 634100€.
Here's the statistical breakdown:
Total Low Lots (high estimate up to and including 7500€): 182
Total Low Estimate (sum of high estimates of Low lots): 442100€
Total Mid Lots (high estimate between 7500€ and 35000€): 14
Total Mid Estimate: 192000€
Total High Lots (high estimate above 35000€): 0
Total High Estimate: NA
The top lot by High estimate is lot 1388, Hiroshi Sugimoto, U.A. Rivoli, New York, 1978/Later, at 20000-25000€.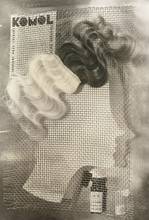 Here is the list of the photographers who are represented by four or more lots in the sale (with the number of lots in parentheses):
Walter Gropius (6)
Lotte Jacobi (6)
Robert Capa (4)
Andreas Feininger (4)
Gisele Freund (4)
Stephen Shore (4)
The complete lot by lot catalog can be found
here
.
(Lot 1387, Thomas Struth, North Garland Court II, Chicago, 1992/1993, 5000-7000€, at right, top, and Lot 1306, Ringl +Pit, "Comol", 1931, 1000-1500€, at right, bottom; both via Villa Grisebach.)