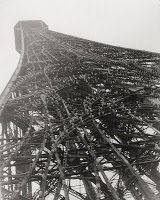 Villa Grisebach has its various owner photographs sale in Berlin later this week, with a typical selection of European material (both vintage and contemporary) on offer. Overall, there are a total of 190 lots available in this sale, with a Total High Estimate of 673500€.
Here's the statistical breakdown:
.
Total Low Lots (high estimate up to and including 7500€): 176
Total Low Estimate (sum of high estimates of Low lots): 442500€
Total Mid Lots (high estimate between 7500€ and 35000€): 14
Total Mid Estimate: 231000€
Total High Lots (high estimate above 35000€): 0
Total High Estimate: NA
The top lot by High estimate is lot 1409, Oskar Schlemmer/Kurt Bryner, Zwei Alben mit Photographien der familie Schlemmer und Freunden, 1937-1940, at 25000-30000€.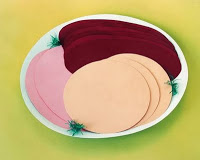 Here is the list of the photographers who are represented by three or more lots in the sale (with the number of lots in parentheses):
Helmar Lerski (8)
Thomas Ruff (4)
Thomas Struth (4)
Herbert Tobias (4)
Aenne Biermann (3)
Ilse Bing (3)
Robert Doisneau (3)
Gisele Freund (3)
Hosrt P. Horst (3)
Germaine Krull (3)
Arnold Newman (3)
Martin Parr (3)
Leni Riefenstahl (3)
Michael Ruetz (3)
Stephen Shore (3)
Hiroshi Sugimoto (3)
Paul Wolff (3)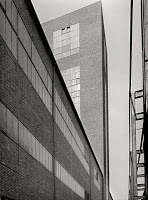 (Lot 1364, Germaine Krull, Tour d'Eiffel, Paris, 1928, at 3000-4000€, image at right, top, lot 1398 Albert Renger-Patzsch, Zechenturme, Turmforderung (Zeche Grimberg, Bergkamen), 1950, at 2000-3000€, image at right, bottom, and Lot 1439, Thomas Demand, Wurstplatte, 1995, at 3000-4000€, at right, middle; all via Villa Grisebach.)
The complete lot by lot catalog can be found here.
Photographie
May 26th
.
Villa Grisebach Auktionen
Fasanenstraße 25
D-10719 Berlin