Villa Grisebach has its photographs sale in Berlin next week, and statistically speaking (number of lots, total value on offer etc.), it is almost an exact copy of its sale last November. This time around, Man Ray images, including several multi-picture pages from family albums, are the cornerstone. Overall, there are a total of 182 lots on offer in this sale, with a Total High Estimate of 666400€. (Catalog cover at right, via Villa Grisebach.)
Here's the breakdown:
.
Total Low Lots (high estimate up to and including 7500€): 167
Total Low Estimate (sum of high estimates of Low lots): 470400€
Total Mid Lots (high estimate between 7500€ and 35000€): 15
Total Mid Estimate: 196000€
Total High Lots (high estimate above 35000€): 0
Total High Estimate: NA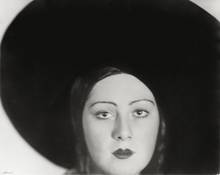 The top lot by High estimate is lot 1240, Lotte Jacobi,
Die Tanzerin Niura Norskaya
, 1929, at 20000-22000€. (image at right, via Villa
Grisebach
)
Here is the list of the photographers who are represented by three or more lots in the sale (with the number of lots in parentheses):
Man Ray (12)
Andreas
Feininger
(4)
Dieter Appelt (3)
Manuel Alvarez Bravo (3)
Mario Giacomelli (3)
Thomas Ruff (3)
Julius Shulman (3)
Louis Stettner (3)
The complete lot by lot catalog can be found
here
.
.
June 3rd
Fasanenstraße 25
D-10719 Berlin