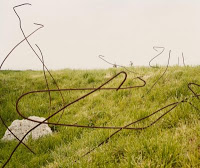 Later this week in Cologne, Van Ham finishes up the Spring season in Germany with a various owner Photographs sale. As usual, there is a generous selection of lower end German/European material, with a special section of vintage architectural images of Cologne headlined by Werner Mantz and Hugo Schmölz. Overall, there are a total of 398 lots on offer in this sale, with a Total High Estimate of 793380€.
Here's the breakdown:
Total Low Lots (high estimate up to and including 7500€): 383
Total Low Estimate (sum of high estimates of Low lots): 626380€
Total Mid Lots (high estimate between 7500€ and 35000€): 15
Total Mid Estimate: 167000€
Total High Lots (high estimate above 35000€): 0
Total High Estimate: NA
.
The top lot by High estimate is lot 1146, Floris Neusüss, Sabine, 1961, at 16000-18000€.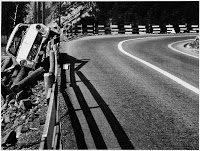 Here is the list of the photographers who are represented by five or more lots in the sale (with the number of lots in parentheses):
Hugo Schmölz (21)
Albert Renger-Patzsch (16)
Werner Mantz (14)
August Sander (11)
Weegee (7)
Margaret Bourke-White (6)
Brassai (6)
Germaine Krull (6)
Paul Wolff (5)
.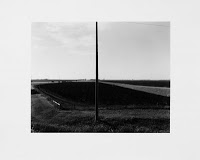 (Lot 1035, Joachim Brohm, Franzosische Zeitzone, 1985, at 2800€ , at right, top, lot 1074, Frank Gohlke, Landscape, Moorhead, MN, 1977, at 2800€, at right, bottom, and lot 1149, Arnold Odermatt, Stansstad, 1966/Later, at 2800€, at right, middle, all via Van Ham.)
The complete lot by lot catalog can be found here.
Photographie
June 10th
.
Van Ham Kunstauktionen
Schönhauser Straße 10 – 16
D – 50968 Köln