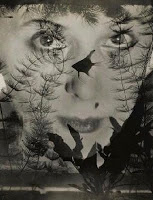 Preceding its various owner photographs sale in Paris next week, Sotheby's has a single artist sale of the work of German photographer Heinz Hajek-Halke on offer. Most of the works in the auction are experimental photomontages and avante-garde multiple negative images, with a heavy dose of double/layered nudes and portraits, most made between the late 1920s and the 1950s. Overall, there are a total of 78 lots available, all by Hajek-Halke, with a Total High Estimate of 625000€.
.
Here's the breakdown:
Total Low Lots (high estimate up to and including 7500€): 56
Total Low Estimate (sum of high estimates of Low lots): 309000€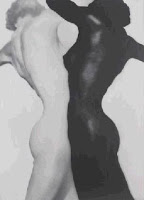 Total Mid Lots (high estimate between 7500€ and 35000€): 22
Total Mid Estimate: 316000€
Total High Lots (high estimate above 35000€): 0
Total High Estimate: NA
The top lot by High estimate is tied between two lots: lot 76, Heinz Hajek-Halke, Sans Titre, 1930-1936, and lot 77, Heinz Hajek-Halke, Sans Titre, 1930-1936, image at right middle, via Sotheby's, both at 20000-30000€.
(Lot 34, Heinz Hajek-Halke, Sans Titre, 1927, at 5000-7000€, image at right, top, and lot 52, Heinz Hajek-Halke, Das Mauerlied, 1955, at 2000-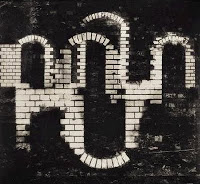 4000€, image at right, bottom, both via Sotheby's.)
The complete lot by lot catalog can be found here.
L'Essentiel Heinz Hajek-Halke
May 10th
Sotheby's
76, Rue Du Faubourg Saint-Honoré
75008 Paris