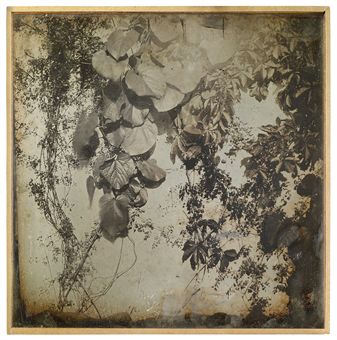 Christie's follows up its various owner Photographs sale with a single artist sale of daguerreotypes by Joseph-Philibert Girault de Prangey on October 7th. His images follow the typical 19th century Grand Tour, documenting monuments, vernacular scenes, and architectural details in Italy, Greece, Asia Minor, Syria, Lebanon, Egypt, and Jerusalem. There are a total of 74 lots on offer, with a total High estimate of $2978000.
Here's the simple statistical breakdown:
Total Low Lots (high estimate up to and including $10000): 1
Total Low Estimate (sum of high estimates of Low lots): $2000
Total Mid Lots (high estimate between $10000 and $50000): 50
Total Mid Estimate: $1301000
Total High Lots (high estimate above $50000): 23
Total High Estimate: $1675000
The top lot by High estimate is lot 3, Joseph-Philibert Girault de Prangey, 261. Paris. 1841. Etude de plantes, at $140000-160000. (Image at right, top, via Christie's.)
.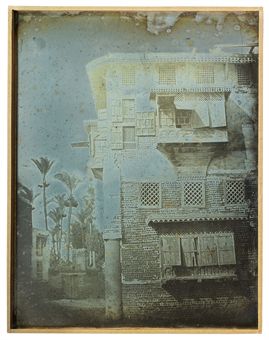 While we are not
daguerreotpye
collectors, I particularly enjoyed lot 47, Joseph-
Philibert
Girault
de
Prangey
, 145.
Rosette.
1842.
Fabriques
et
palmiers
for its densely textured architectural patterns. (Image at right, bottom, via Christie's.)
A Historic Photographic Grand Tour: Important Daguerreotypes by Joseph-Philibert Girault de Prangey
October 7th
20 Rockefeller Plaza
New York, NY 10020