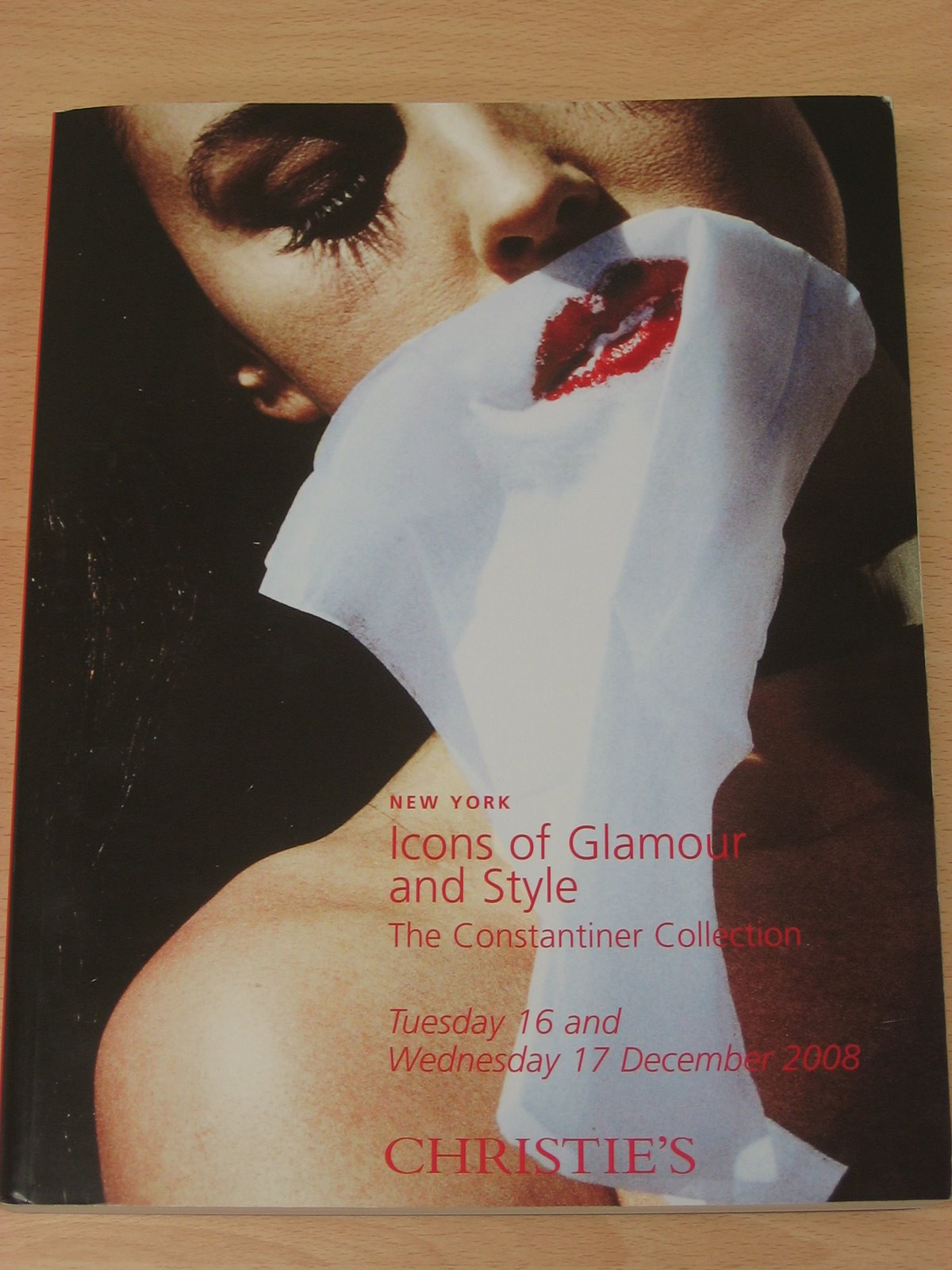 Since we are not collectors of fashion photography, we have always wondered who was buying all of the glamour images by Helmut Newton, Irving Penn, William Klein, Herb Ritts and a handful of others that can consistently be found in sale after sale, year after year, ringing up strong prices. With the arrival of this well-produced catalog on our doorstep, we now have at least one good answer to that question.
Regardless of whether these kinds of images are your particular passion, this is an amazing collection. Within its defined sandbox (fashion and glamour images), it has all the hallmarks of a great collection: depth (320 images on sale here, with a comprehensive 89 lots by Helmut Newton, from small Polaroids to wall-sized murals, including a large number of portfolios), breadth (104 individual photographers represented by at least one image), and many iconic and rare masterpiece images that define the genre. By our count, there are 41 lots of Marilyn Monroe pictures, so if you ever felt the need for an image of Marilyn in your collection, now is the time to find one. Mixed in among the celebrities, couture and nudes are a handful of standout images of New York. All in, with a total high estimate of $11020500, this is a big sale.
Here's the overall price breakdown:
Total Low Lots (high estimate below $10000): 146
Total Low Estimate (sum of high estimates of Low lots): $784500
Total Mid Lots (high estimate between $10000 and $50000): 127
Total Mid Estimate: $2816000
Total High Lots (high estimate above $50000): 47
Total High Estimate: $7420000
This sale has power in all directions, but particularly in the Mid and High ranges. Given the volatile financial markets, the timing of this sale isn't the greatest. It's a fabulous collection and deserves to sell well; it will be interesting to see how the work actually performs. In the small print, the catalog notes that "Christie's has a direct financial interest in all lots offered in this sale", so clearly the Constantiners got a guarantee for the whole package, regardless of the outcome.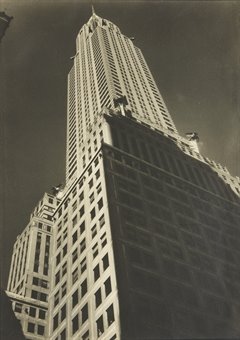 For our particular collection, here are a few of interest:
Lot 25 Umbo, New York, Third Avenue, 1952
Lot 26 Margaret Bourke-White, Chrysler Building (Facade), c1930 (image at right)
Lot 41 Karl Struss, Cables, 1910-1912
Given the scope of this collection, this will be a must-see preview, even if you're not a buyer. It seems unlikely that such a staggering group of fashion photography will be on view anywhere else any time soon (museums included). So gather up some friends and go down to see this preview, and catch the tree at Rockefeller Center as a bonus.
December 16/17
20 Rockefeller Plaza
New York, NY 10020