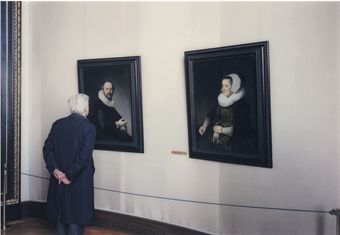 Christie's begins the Fall Contemporary Art season in New York next week with its warm up First Open sale. Photography-wise, it's a generally solid mix of usual suspects; there are a total of 35 lots of photography on offer, with a total High estimate for photography of $775000.
Here's the simple statistical breakdown:
Total Low Lots (high estimate up to and including $10000): 10
Total Low Estimate (sum of high estimates of Low lots): $69000
Total Mid Lots (high estimate between $10000 and $50000): 22
Total Mid Estimate: $436000
Total High Lots (high estimate above $50000): 3
Total High Estimate: $270000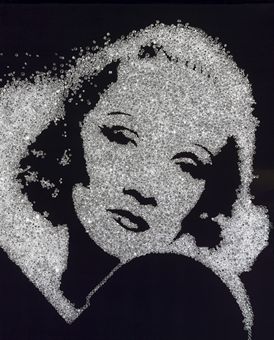 The top photography lot by High estimate is lot 134, Thomas Struth, Kunsthistorisches Museum III, Vienna, 1989, at $100000-150000(image at right, top). The next highest lot by High estimate is lot 13, Vik Muniz, Marlene Dietrich (Pictures of Diamonds), 2004, at $40000-60000 (image at right).
Here's the complete list of photographers represented by two or more lots in the sale (with the number of lots in parentheses):
Thomas Struth (4)
Wallace Berman (2)
Richard Prince (2)
Hiroshi Sugimoto (2)
James Welling (2)
The complete lot by lot catalog can be found here. The eCatalogue is located here.
First Open
September 22nd
Christie's
20 Rockefeller Plaza
New York, NY 10020