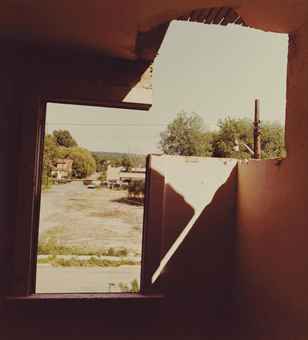 Christie's is last in line in the March Contemporary Art season with its First Open sale on Thursday, but the auction house comes to market with quite a bit more photographic value on offer than either of its two rivals. Out a total of 313 lots in the auction, there are 42 photographs available, with a total High estimate of $1100000.
Here's the statistical breakdown:
Total Low Lots (high estimate up to and including $10000): 13
Total Low Estimate (sum of high estimates of Low lots): $99000
Total Mid Lots (high estimate between $10000 and $50000): 24
Total Mid Estimate: $531000
Total High Lots (high estimate above $50000): 5
Total High Estimate: $470000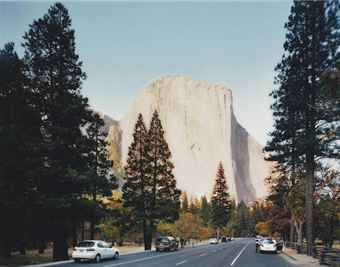 The top lot by High estimate is lot 117, Thomas Struth, El Capitan (Yosemite National Park), California, 1999 at $100000-150000 (image at right, middle, via Christie's).
Here's the complete list of photographers represented by two or more lots in the sale (with the number of lots in parentheses):
Matthew Barney (4)
Gordon Matta-Clark (3)
Gregory Crewdson (2)
Barbara Kruger (2)
Richard Prince (2)
Wang Qingsong (2)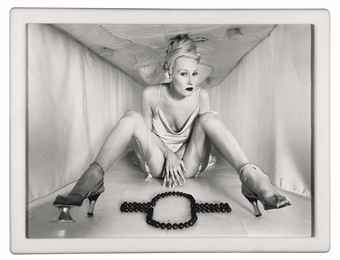 (Lot 122, Matthew Barney,
Cremaster I: Goodyear,
1995, at $80000-120000, at right, bottom, and lot 278, Gordon Matta-Clark,
South East,
1975, at $15000-20000, at right, top, both via Christie's.)The complete lot by lot catalog can be found
here
. The eCatalogue is located
here
.
Christie's
20 Rockefeller Plaza
New York, NY 10020