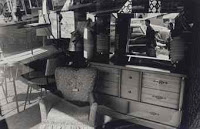 We've had a copy of the mid 1980s catalog of the Consolidated Freightways photography collection on our bookshelves for many years now. I've always thought that it was a smart and understated corporate collection: starting with a meaningful connection to the business itself (American, involved in transportation, trucking, highways, roads etc.), it expanded its visual and aesthetic boundaries to include a wide variety of relevant photography, from architectural images and city scenes, to street photography and Western landscapes, starting in the 1920s (the founding of the company) and continuing up to the present. The collection mixes the well known and the lesser known, takes some chances, and ends up with a distinctive personality, rather than being a bland compendium of the obvious and the politically correct. Overall, Part I of the sale includes 130 photographs, with a total High estimate of $1404000.
Here's the statistical breakdown:
Total Low Lots (high estimate up to and including $10000): 100
Total Low Estimate (sum of high estimates of Low lots): $630000
Total Mid Lots (high estimate between $10000 and $50000): 28
Total Mid Estimate: $614000
Total High Lots (high estimate above $50000): 2
Total High Estimate: $160000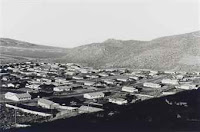 The top lot by High estimate is lot 293, Robert Mapplethorpe,
Flag,
1987, at $70000-90000.
Here's the complete list of photographers represented by three or more lots in the sale (with the number of lots in parentheses):
Berenice Abbott (5)
Harry Callahan (5)
Dorothea Lange (5)
Garry Winogrand (5)
Bruce Davidson (4)
Lee Friedlander (4)
Robert Adams (4)
Ansel Adams (3)
Diane Arbus (3)
Roy DeCarava (3)
Walker Evans (3)
Robert Frank (3)
Ralph Eugene Meatyard (3)
Ray K. Metzker (3)
Hiroshi Sugimoto (3)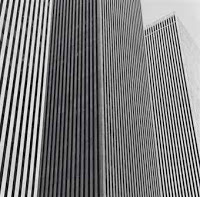 (Lot 230, Lee Friedlander,
Newark,
1963, at $10000-15000, at right, top, lot275, Harry Callahan,
New York,
1976, at $6000-8000, at right, bottom, and lot 288, Lewis Baltz,
Lemmon Valley, Looking Northeast,
1977, at $7000-9000, at right, middle, all via Christie's.)
April 7th
20 Rockefeller Plaza
New York, NY 10020