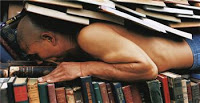 Coming up later this week in London, Phillips has brought back its BRIC themed sale, featuring varied work from the emerging markets of Brazil, Russia, India, and China. As you might expect, there are plenty of unfamiliar contemporary names in the mix, and the sale offers Western collectors exposure to work out beyond the edges of the well worn paths we regularly travel. Overall, out of 204 total lots on offer, there are 56 lots of photography available, with a Total High Estimate for photography of £971000.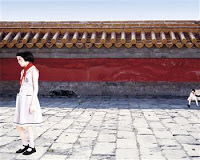 Here's the statistical breakdown:
Total Low Lots (high estimate up to and including £5000): 18
Total Low Estimate (sum of high estimates of Low lots): £73000
Total Mid Lots (high estimate between £5000 and £25000): 32
Total Mid Estimate: £318000
Total High Lots (high estimate above £25000): 6
Total High Estimate: £580000
.
The top lot by High estimate is lot 25, Rashid Rana, Veil IV, 2007, at £250000-300000. (Image at right, bottom, via Phillips.)
.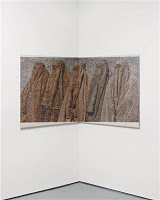 Here is the list of the photographers who are represented by more than one lot in the sale (with the number of lots in parentheses):
Zhang Huan (4)
Boris Mikhailov (3)
Vik Muniz (3)
Wang Qingsong (3)
Cui Xiuwen (2)
Oleg Dou (2)
Gao Brothers (2)
Ma Liuming (2)
Vladislav Mamyshev-Monroe (2)
Qiu Zhijie (2)
Rashid Rana (2)
Marc Riboud (2)
Weng Fen (2)
(Lot 154, Zhang Huan, My Boston 2, 2005, at £6000-8000, image at right, top, and lot 165, Cui Xiuwen, One Day in 2004 No. 4, 2004, at £5000-7000, image at right, middle, both via Phillips.)
.
The complete lot by lot catalog can be found here.
BRIC
April 14th/15th
.
Phillips De Pury & Company
Howick Place
London SW1P 1BB