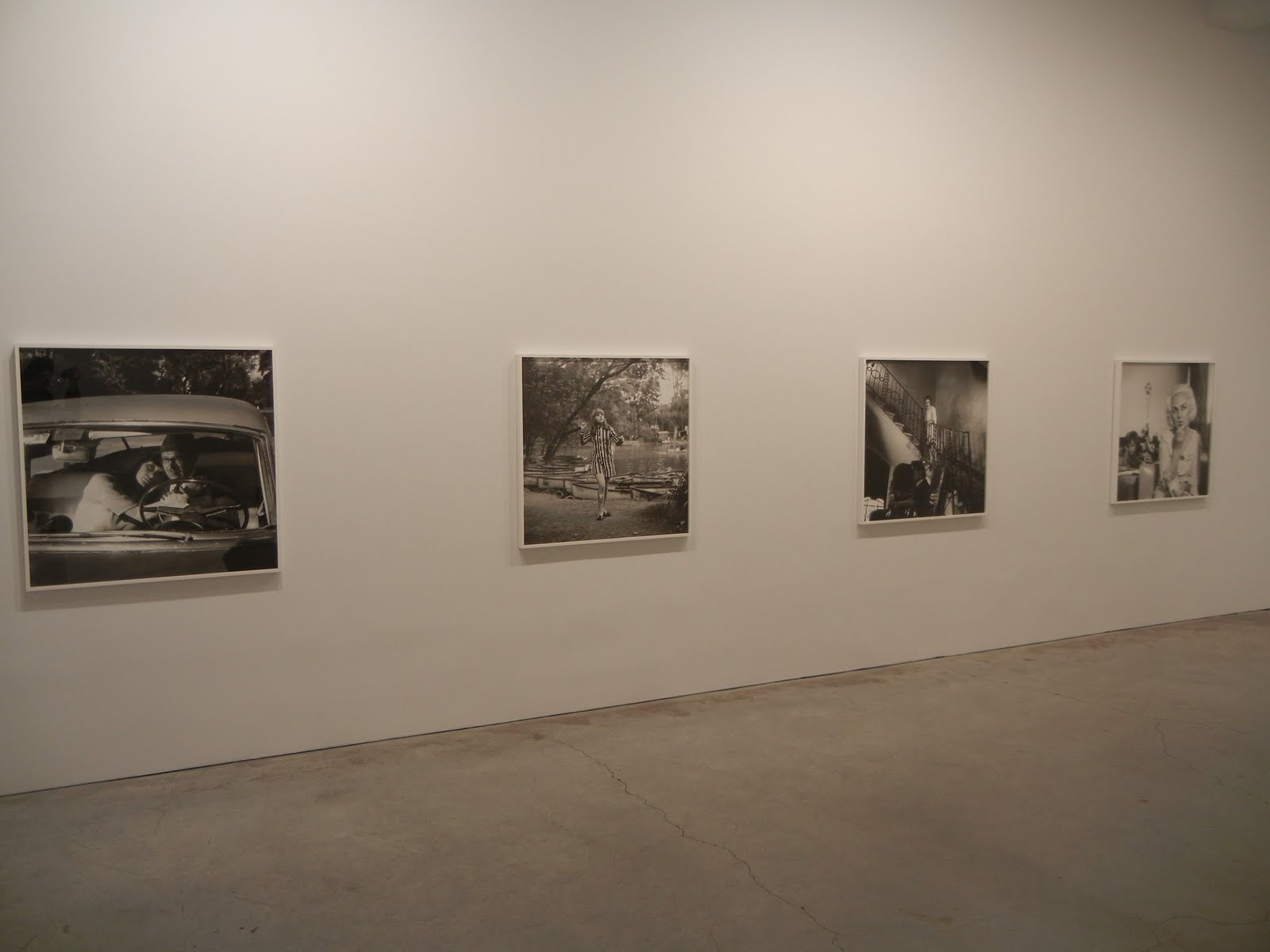 JTF (just the facts): A total of 19 individual black and white images and 1 group of 28 black and white images as a single work, hung in the entry, the main gallery space and two side rooms. All of the prints are modern gelatin silver prints (made between 2005 and 2010) made from negatives taken between 1960 and 1980. There are 7 smaller 24×20 prints on view in the entry, framed in white and matted, in editions of 6. There are also 12 larger prints on view in the other rooms, each 40×40, framed in white and not matted, in editions of 6. An intact portion of a fotonovela is displayed as 28 images hung edge to edge, pinned directly to the wall in a long line, each print 7×7 unframed, the entire set in an edition of 3. (Installation shots at right.).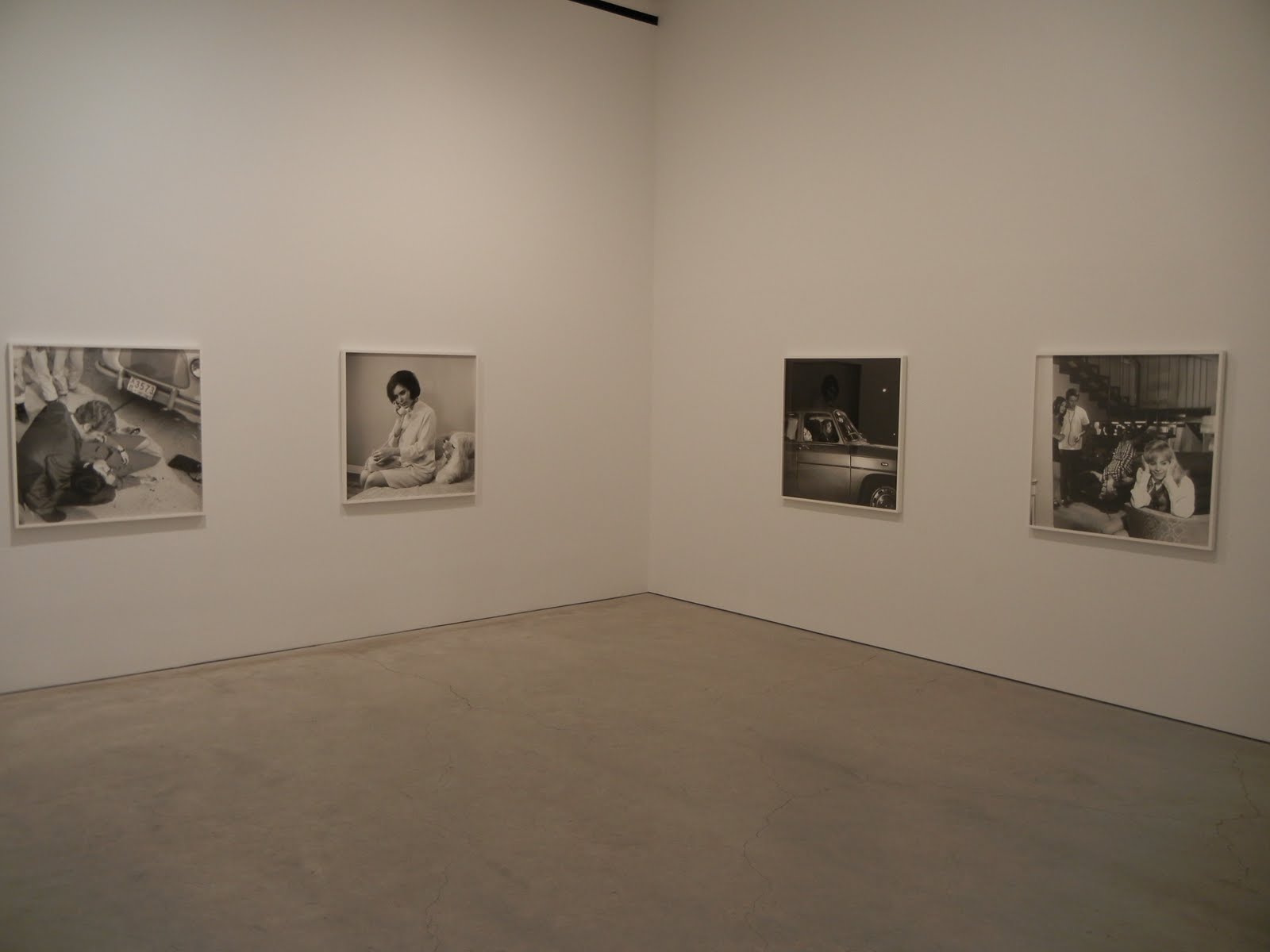 Comments/Context:
During the 1960s and 1970s, Antonio Caballero was a prolific maker of Mexican
fotonovelas
, a kind of photography-based graphic novel form, filled with soap opera-style narratives of love and betrayal. By taking them out of their original sequenced context and blowing them up to large scale, this show takes these dated pop culture images and
recharacterizes
them, highlighting their entertaining retro-melodrama.
The images on view are full of big sculpted hair, exaggerated expressions, and staged moments of intrigue: a man cradles a slumped woman in the street, a young woman looks on in horror as she discovers a stolen kiss, a dead woman lies face down on the stairs as another woman looks on with barely concealed glee, two stylish women exchange secrets on a train platform. The scenes are theatrical and exaggerated, with plenty of opportunities for good looking people to pose with fashionable glamour.
While these confections are simple and diverting, I don't think they deliver much more than a dose of outlandish fun with a sliver of muted irony. They are the kind of stills that Cindy Sherman re-enacted and dissected by adding an underlayer of conceptual rigor. As such, they are the original article: their artificiality pleasingly amusing, but ultimately empty of deeper ideas.
.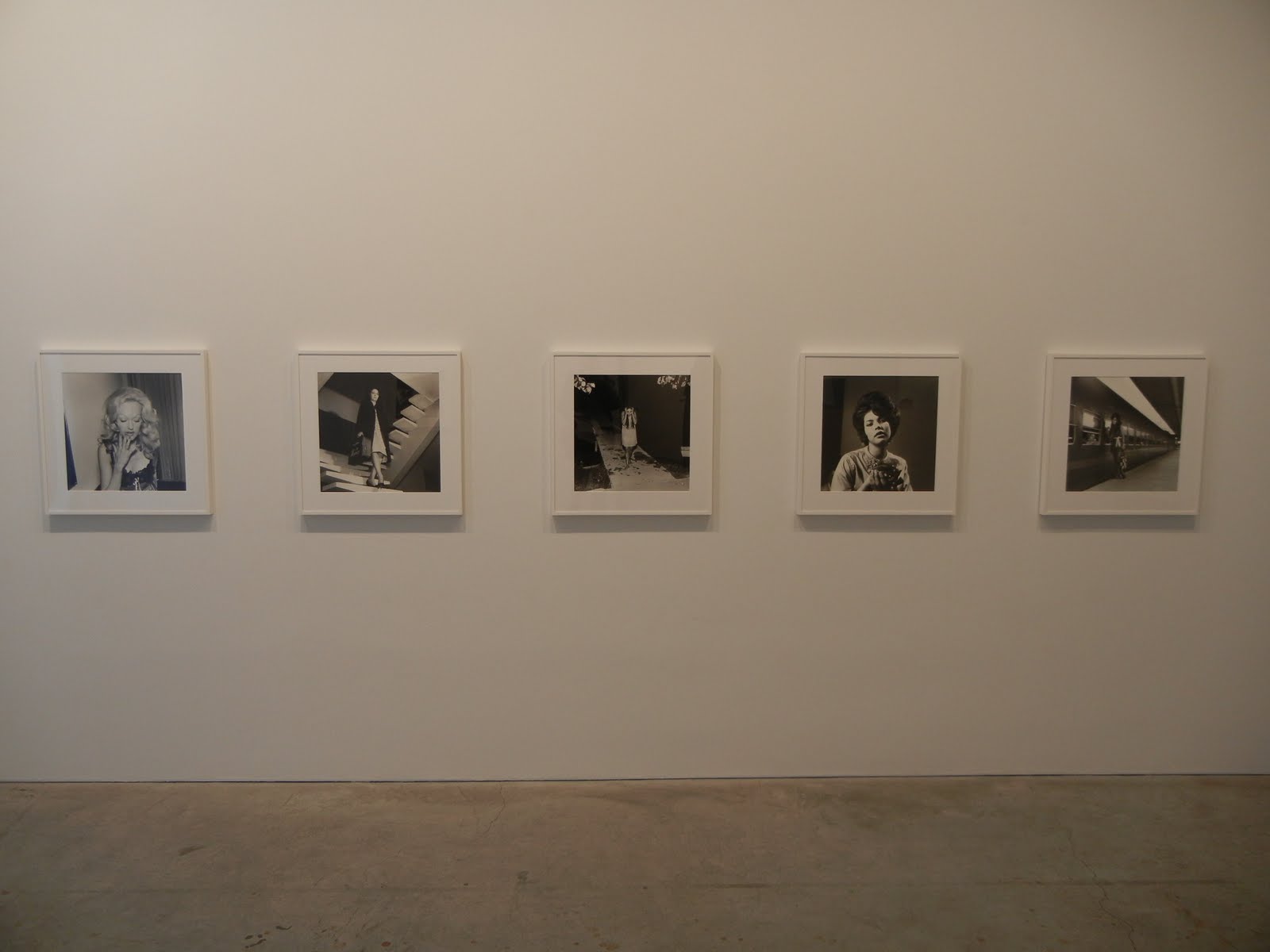 Collector's POV:
The smaller 24×20 works are priced at $4500 each, while the larger 40×40 prints are $8500 each. Caballero's work has little or no secondary market history, so gallery retail is likely the only option for interested collectors at this point.
.
Rating:
* (one star) GOOD (rating system described
here
)
Transit Hub:
Review: New Yorker (here)